Sure, a pressure washer can clean faster than your ordinary garden hose.

So, why do pressure washer owners still use that stupid garden hose spray nozzle?

Itís the twisting. And the twisting. And the twisting. It takes too much time screwing the hoses together.

Thatís why we created the Ultimate Quick Connect Kit for pressure washers. Now, everything just snaps into place.

One end of your garden hose snaps into your water spigot. The other end snaps into your pressure washer water inlet.

Then, you use one high-pressure quick connect to snap your hose into the pressure washer pump.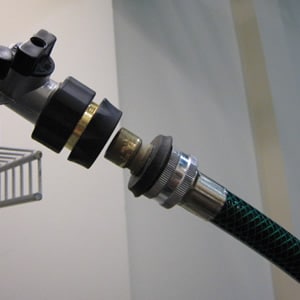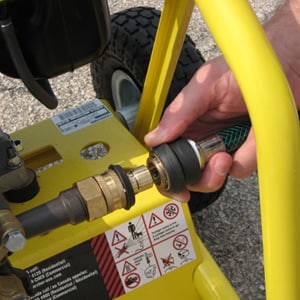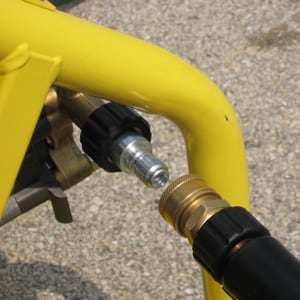 It takes a few minutes to attach all the quick connects, but worth the effort. No more water leaks.
Your kit will save you plenty of time and sore finger tips in the future.

General Pump Ultimate Quick Connect Adapter Kit