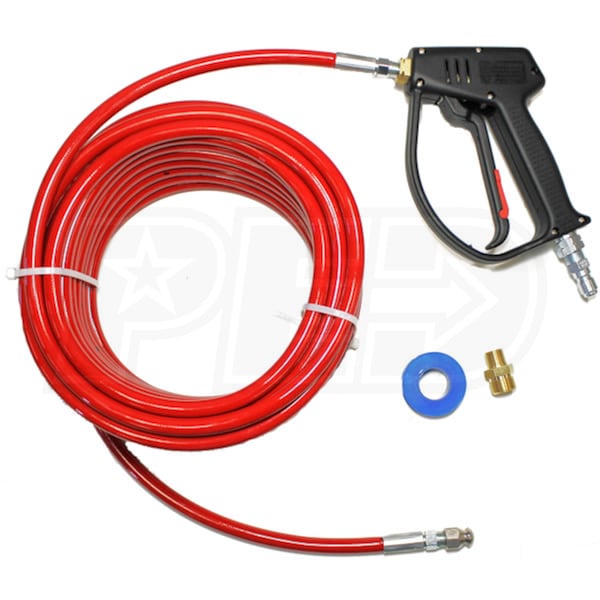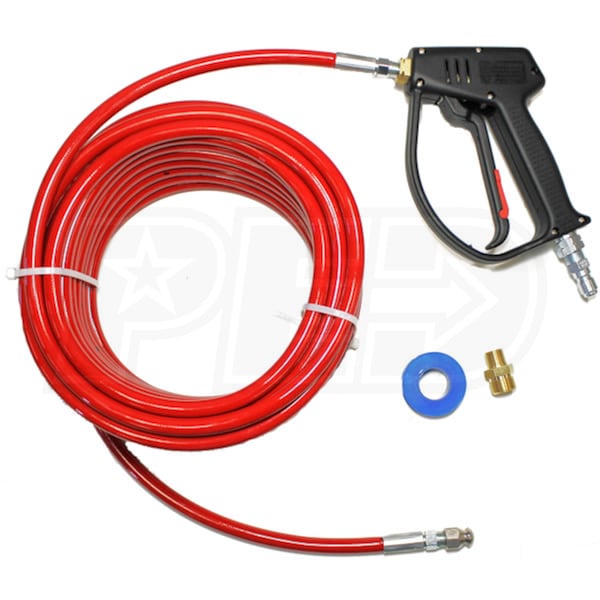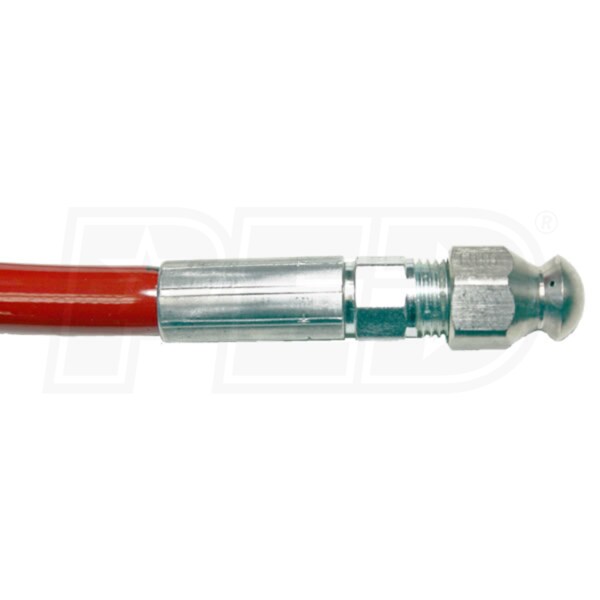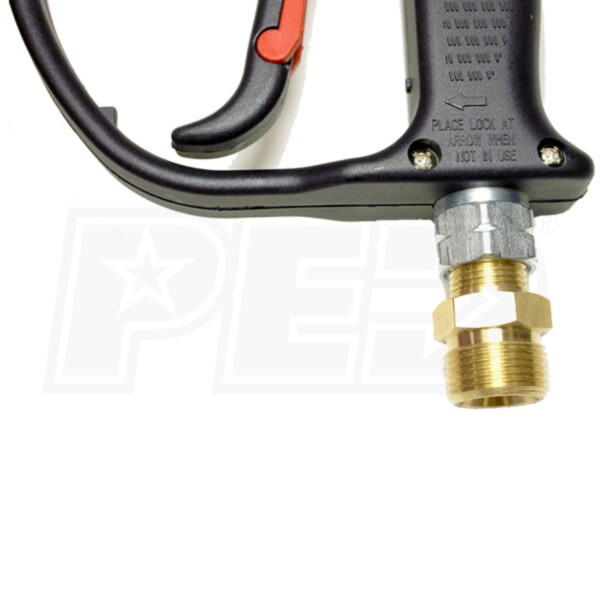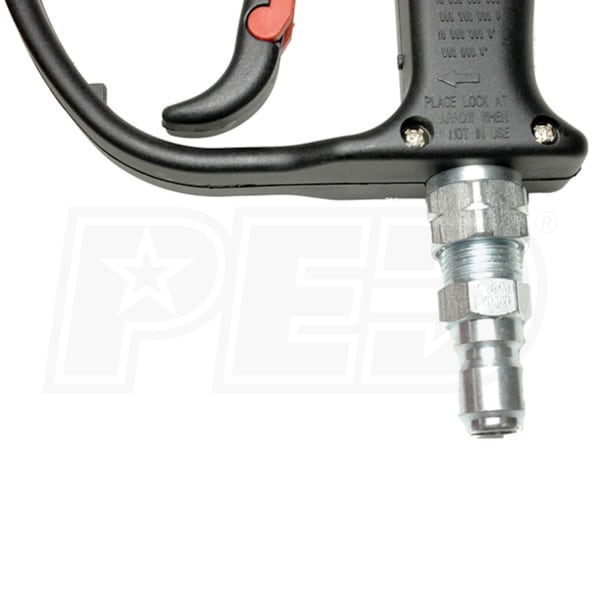 Hover to zoom
1 Of 5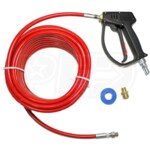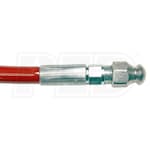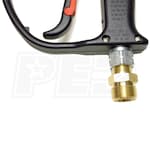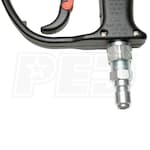 MTM Hydro Jetter Genie Pressure Washer Sewer Jetter Conversion Kit w/ 100-Foot Jetter Hose
Product Description

Specs

11

Reviews

1

Product Q&A

Recommended Accessories

How-To Articles
Features
Features
Turn Your Pressure Washer Into A Sewer Jetting Machine

Works with most pressure washers up to 4000 PSI & 4.5 GPM

M407 Spray Gun Attaches Easily-rated at 250 degrees

Comes with a 3/8" male quick connect adapter installed

Also comes with an M22 metric threaded male to 3/8" male NPT adapter

Works with M22F & 3/8" F quick connect hoses; teflon tape for tight seals

Expands The Cleaning Capability Of Your Pressure Washer

Unclog, degrease, & clean pipes & drains

Saves time & money over expensive plumber visits

Works Fast

Focused high pressure water breaks apart & flushes tough clogs

Quickly penetrates deep into drains & scrubs away sludge

100 Feet Of 1/4" Flexible Jetter Hose (rated at 160 degrees)

Twists & turns easily through convoluted piping

1/4" Fixed Spray 4.5 Orifice Jetter Nozzle

Sprays forward for cleaning & backward for flushing debris

Designed For Gas-Powered Pressure Washers

Will not connect to consumer-grade electric units

Be sure to use proper protective gear: gloves. goggles, mask, etc.

Check that your pipes & drains are in good condition before use
Specifications
Accessories
Inflow
3/8" Snap Coupler (Male)
Maximum GPM
Gallon per Minute
4.5
Overview
Features
Features
Turn Your Pressure Washer Into A Sewer Jetting Machine

Works with most pressure washers up to 4000 PSI & 4.5 GPM

M407 Spray Gun Attaches Easily-rated at 250 degrees

Comes with a 3/8" male quick connect adapter installed

Also comes with an M22 metric threaded male to 3/8" male NPT adapter

Works with M22F & 3/8" F quick connect hoses; teflon tape for tight seals

Expands The Cleaning Capability Of Your Pressure Washer

Unclog, degrease, & clean pipes & drains

Saves time & money over expensive plumber visits

Works Fast

Focused high pressure water breaks apart & flushes tough clogs

Quickly penetrates deep into drains & scrubs away sludge

100 Feet Of 1/4" Flexible Jetter Hose (rated at 160 degrees)

Twists & turns easily through convoluted piping

1/4" Fixed Spray 4.5 Orifice Jetter Nozzle

Sprays forward for cleaning & backward for flushing debris

Designed For Gas-Powered Pressure Washers

Will not connect to consumer-grade electric units

Be sure to use proper protective gear: gloves. goggles, mask, etc.

Check that your pipes & drains are in good condition before use
Specifications
Accessories
Inflow
3/8" Snap Coupler (Male)
Maximum GPM
Gallon per Minute
4.5
Overview
Specifications
Accessories
Inflow
3/8" Snap Coupler (Male)
Maximum GPM
Gallon per Minute
4.5
Overview
Search Product Q&A's
Answered by Jim. the Pressure Washer Expert
What nozzles that come with Jetter Genie and what is the best nozzle to use for residential sewer pipe?
Margaret Mulberry
from Illinois
June 10, 2015
Answer
It comes with what is called a fixed or laser nozzle. This is the best for residential pipes. It will have 1 forward jet to break up the clog and 3 rear facing jets to help the hose advance down the pipe and then continue to break up the clog.
Was this answer helpful?
Yes
0
No
0
Expert Recommended Accessories
Hand Picked By Our Expert Jim
Required Accessories
Add All Required
+
Ask Jim, Our Product Expert, A Question!
*Required Fields
+
Thank You For Submitting Your Question
Your submission has been sent successfully. Please give our experts up to two business days to respond.
Media Gallery
MTM Hydro Jetter Genie Pressure Washer Sewer Jetter Conversion Kit w/ 100-Foot Jetter Hose