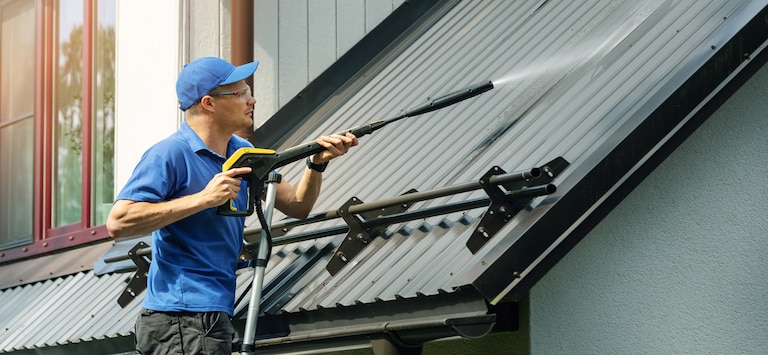 Pressure Washer Wand Buyer's Guide
How to Pick the Perfect Pressure Washer Wand
Whether you're looking for a pressure washer wand upgrade, or you're looking for a replacement after backing over your original with your car, it can be frustrating choosing from the many different types available.
There are some wands specifically designed for gas pressure washers and some designed for electric pressure washers. You may also want to opt for a telescoping wand if you have high spaces you'd like to reach, such as a second story.
If you're looking for a replacement, consider it an opportunity to upgrade to a wand that's perfect for your needs.
Gas Pressure Washers

Keep your eye on two important things. First, get the right grade. There's no point in buying a professional-grade spray wand for an ordinary consumer-grade power washer. Secondly, get the right tip. Spray wands have two types of ends. If you like to switch spray patterns frequently, get one with a quick-connector, you simply snap your spray tips or turbo nozzle into the end of the wand. If you want something simple, get a spray wand with an adjustable nozzle instead. You simply adjust the spray pattern from narrow to wide by twisting the nozzle.
Electric Pressure Washers
Electric power washers lack the strength of their gas counterparts. As a result, they're spray wands are made of plastic instead of heavy-duty aluminum or steel. They're easier to connect too. You simply push the bayonet-style fitting into the gun and twist to lock the connection. If you have a Karcher electric power washer, you'll need to purchase Karcher attachments. Other brands are not compatible and will not work properly.

Shop Karcher Spray Wands
If you have another brand, get the Powerwasher version. These universal kits contain up to 5 adapters to fit all of the major electric pressure washer brands.
Telescoping Wands

Pressure washer wands will extend your gun by 2-3 feet, so you don't have to bend over to clean the floor. If you want to extend reach by 18-24 feet, check out our telescoping wands instead.

Shop all Pressure Washer Wands
Was this article helpful?