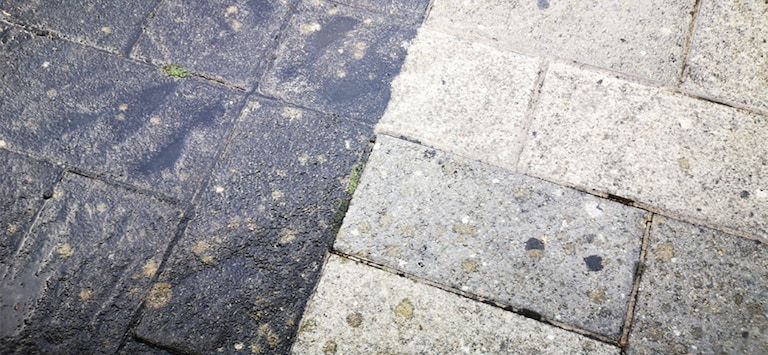 Sprayglide Pressure Washer Support
How to Power Wash Without Getting Streaks
Spring is when a pressure washer comes in handy for cleaning outdoor surfaces like decks, walkways, patios, and driveways. But, producing consistent streak-free results on flat surfaces can be a bit difficult.

It's difficult to keep a steady hand while using a standard spray wand, and seeing where you've missed can be hard while the surface is still saturated with water.

A new addition to our Accessories lineup is the Sprayglide® Pressure Washer Roller™.
Sprayglide® Pressure Washer Roller
The Sprayglide® allows the pressure washer user to effortlessly maintain a consistent spray height from the surface being cleaned. It makes power washing easier and faster while improving job consistency and safety.

This handy accessory attaches securely to any pressure washer wand, maintaining the ideal height from the surface as it effortlessly rolls along. The roller is designed to prevent the spray from getting too close to the surface, reducing the risk of damage while giving your back a break.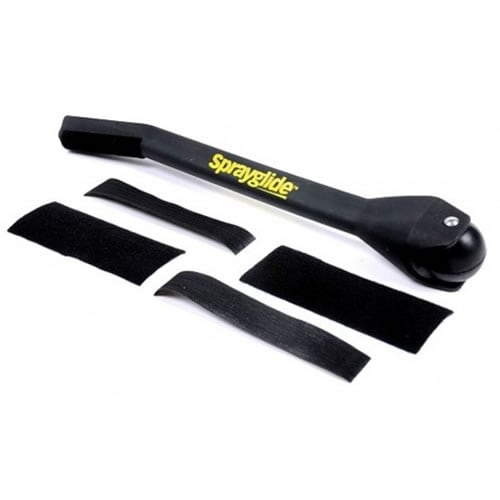 Sprayglide® fastens with commercial-grade Velcro and allows the user to adjust the spray height for the ideal setting relative to their physical height, the pressure washer's PSI, and spray wand length. The spray can be pointed safely away from the user, and the spray distance from the surface can be easily adjusted as needed.

If you have a big project coming up, but the budget isn't big enough to cover a surface cleaner accessory, Sprayglide® is a low-cost answer to consistent results with less muscle strain. You can rest most of the weight on the ground and roll it instead of balancing it.

Shop Sprayglide® Pressure Washer Roller™
Was this article helpful?