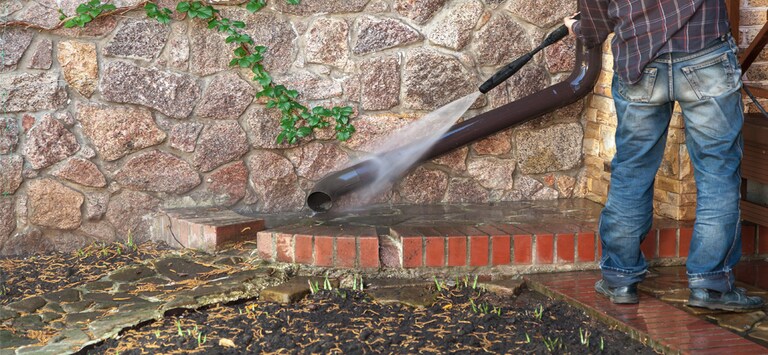 Consumer Gas Pressure Washer Buyer's Guide
How to Pick the Perfect Consumer Gas Power Washer
Consumer-grade pressure washers do a great job, and most people would be proud to own one. They're also very affordable, however, they're cheaper because they are made with lesser quality parts.

Consumer-grade machines feature a direct drive system. The axial cam pump is connected directly to the engine and spins at the same speed. As a result, the bearings wear down faster, shortening the life of the pump.

On the flip side, it's often more cost effective to simply replace a consumer-grade pressure washer than to repair one. If you plan to use it just a few times a year, get a consumer-grade power washer.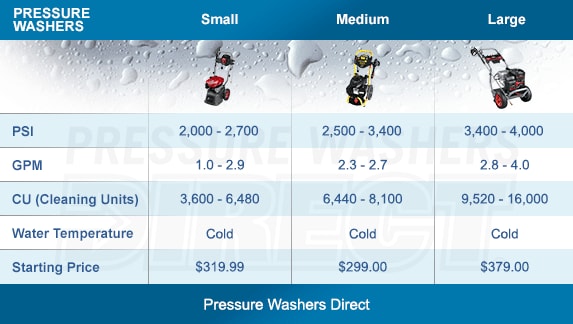 Consumer Small Gas Pressure Washers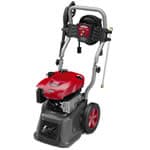 Gas-powered pressure washers offer a step up in power and performance from electric-powered units. You'll also notice the gas units have higher GPM than electric units, allowing you to clean a larger area faster. They include a variety of spray tips for different cleaning applications.

Small gas pressure washers can take on all the small tasks electric units can, in addition, you can clean your siding and wash larger decks and patios.



Pick the Perfect Small Gas Consumer Pressure Washer
Consumer Medium Gas Pressure Washers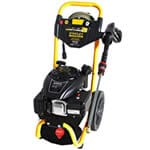 Medium-gas pressure washers can tackle large jobs without taking a large chunk out of your wallet. Like the small units, these come with a variety of spray tips and several units even include spray lances and other bonus equipment.

Decks, siding, cars, etc. are no match for a medium gas-powered pressure washer. Checking in around 3000 PSI, they also have enough power to strip paint from wood.



Pick the Perfect Medium Gas Consumer Pressure Washer
Consumer Large Gas Pressure Washers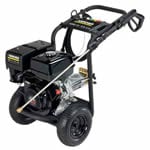 If you demand only the finest tools and equipment in your garage, look no further than a large gas pressure washer. With PSI ranges going up to 4000, large consumer gas pressure washers are an entirely different beast than introductory models.

Need to clean a stable? No problem. If you're washing your car or boat just be careful not to keep the spray too close at full blast or you could rip paint clean off. If you want a triplex pump instead of an axial pump, you'll need to step up to a semi-pro unit instead.



Pick the Perfect Large Gas Consumer Pressure Washer
Was this article helpful?