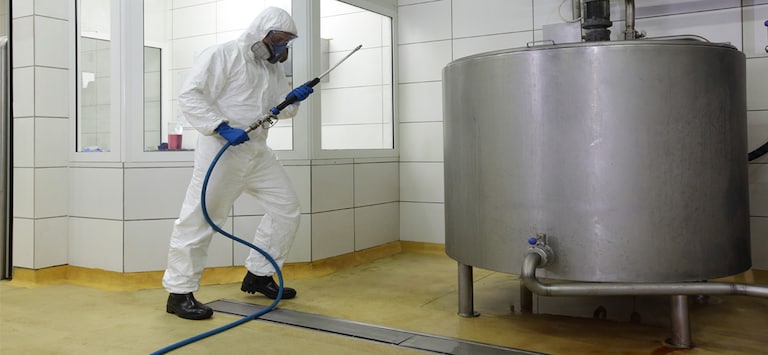 Commercial Gas Hot-Water Pressure Washer Buyer's Guide
How to Pick the Perfect Hot Professional Gas Power Washer
When the BP Gulf Coast oil spill occurred in 2010, cleaning up three months of flowing oil was a daunting task. The recovery project was defined by images of folks scrubbing oil-saturated items with soap and detergent.
Regular, cold-water alone is not enough to remove oil, grease, and grime. For serious messes like this, you'll need a hot water pressure washer. And probably some detergent too. Unfortunately for the Gulf Coast, you can't pressure wash storks and wildlife clean. 
Water Heaters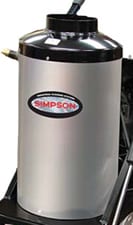 The primary difference between cold and hot water pressure washers is a water heater. Powered by either diesel fuel or kerosene, a burner heats coils, which warm the water by as much as 200 degrees. This hot water will make short work of the greasiest stains. The burners work just like a stove; you turn on the fuel source and a spark ignites the flame.
The easiest option is to get a model with an electric starter for the burner. With the water heater and engine, these pressure washers are very heavy. Luckily, they're put on durable 4-wheeled carts, so moving them around is no trouble.
Electric Start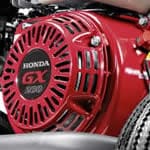 All of our hot water professional gas pressure washers feature commercial-grade engines. This means you can expect a reliable engine that starts easily and runs quietly. The best commercial-grade engines feature electric starters. With the push of a button or the turn of a key, your engine fires up getting you to work quickly. The alternative is a recoil, pull-style starter.

Shop All Professional Hot-Water Gas Pressure Washers
Was this article helpful?