Semi-pro pressure washers feature powerful engines/ motors and pumps. They're strategically designed to tackle even the most difficult assignments.

Secondly, they're fast. Whether you're an impatient weekend warrior or an entry-level power washing professional, semi-pro pressure washers significantly reduce cleaning time, so you can quickly move on to the next assignment.

Finally, they're cheaper than professional-grade pressure washers. Not everyone needs a hot water burner, belt drive or dual spray lance. Semi-pro machines feature quality components. They just lack the elite bells-and-whistles, which make a professional-grade power washer so expensive.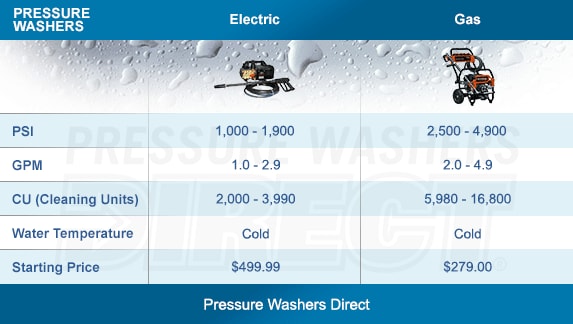 Electric
Semi-Pro electric pressure washers are more powerful and more reliably built than their consumer-grade counterparts. As such, you can take on larger areas, such as decks or house siding, in less time.
The electric motors don't produce harmful emissions so it's safe to use them indoors or within close proximity to animals and livestock.

How to Pick the Perfect Electric Semi-Pro Pressure Washer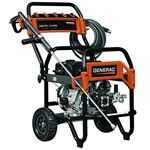 Gas
Semi-pro gas pressure washers can have more than twice the cleaning power as an electric unit. So if you're taking on big jobs regularly, gas-powered washers can clean much more quickly.
Equipped with higher quality pumps and engines, you can run these pressure washers all the time without concerns. Cleaning vehicles, farming equipment and the siding of a large home can all be accomplished in no time with a gas semi-pro power washer.

How to Pick the Perfect Gas Semi-Pro Pressure Washer