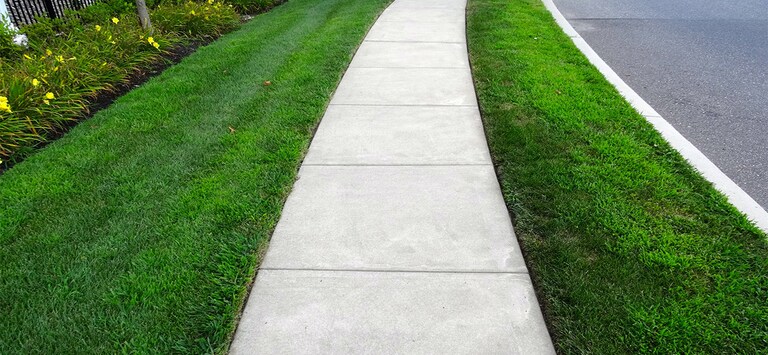 Semi-Pro Gas Pressure Washer Buyer's Guide
How to Pick the Perfect Gas Semi-Pro Power Washer
Semi-Pro pressure washers are more powerful than consumer grade models, with PSI ratings ranging from 2500 to 4000. They're also made with higher-quality and more durable components.

For example, semi-pro pressure washers often feature Honda GX instead of lesser-quality Honda GC engines. They can also contain Triplex plunger pumps and professional-grade guns and hoses.

If you plan to use your pressure washer for 100 to 1,000 hours per year, get a semi-pro model. You'll thank us years from now.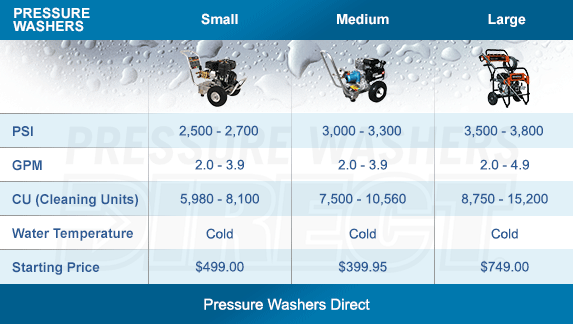 Small Gas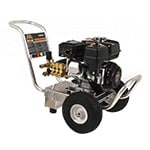 If you need to work far away from an electrical source, the semi-pro small gas pressure washers are a great place to start. They are generally equipped with either a professional pump and a consumer-grade engine, or vice versa.

Mounted on sturdy carts with large tires makes these easy to move around the job-site or wherever you're working. These are great for medium-sized jobs, such as cleaning your home or stables. These range up to about 2700 PSI so if you want more power, look at our medium or large gas categories.


Pick the Perfect Small Gas Semi-Pro Pressure Washer
Medium Gas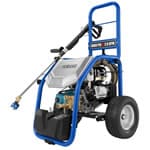 Semi-pro medium gas pressure washers offer a lot of bells and whistles not found on lesser units. This means you can get features like onboard detergent tanks, a variety of spray tips, and a hose reel in addition to the powerful cleaning capability.

Something else to consider as you move up the pressure washer grades is a better warranty. The more years, the better. Whether you're washing a mud-caked vehicle or removing years of grime from brick and concrete, these units are up to the task.



Pick the Perfect Semi-Pro Medium Gas Pressure Washer
Large Gas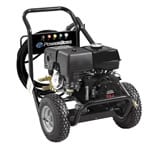 Although our semi-pro units are classified as a mix of consumer and professional, our semi-pro large gas pressure washers are much closer to professional machines. Several models come equipped with commercial-grade Honda GX engines, as well as high-quality triplex pumps.

Some of these units weigh almost 200 lbs., but they're fitted with large wheels and rugged carts, so moving these around isn't tough. These pressure washers are frequently used by the most serious DIY-ers, contractors, farmers & landlords for big cleaning jobs. For hot water cleaning, look at our professional units.


Pick the Perfect Large Gas Semi-Pro Pressure Washer
Was this article helpful?