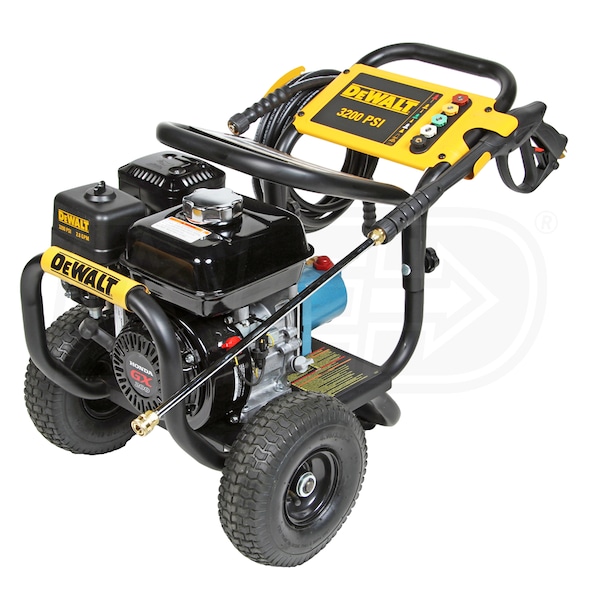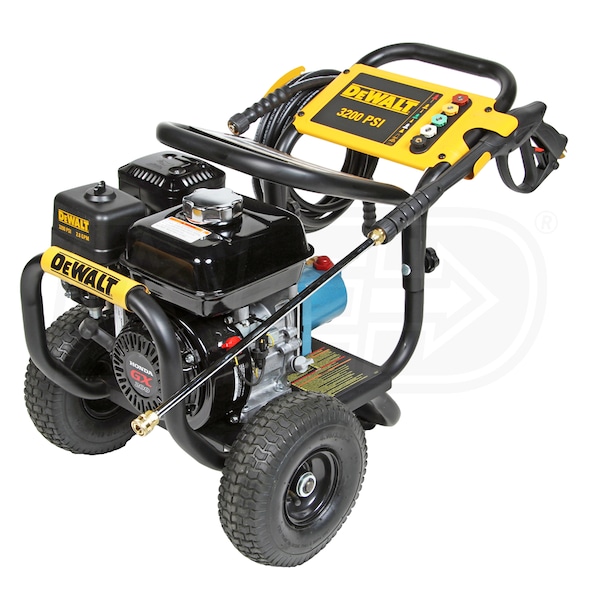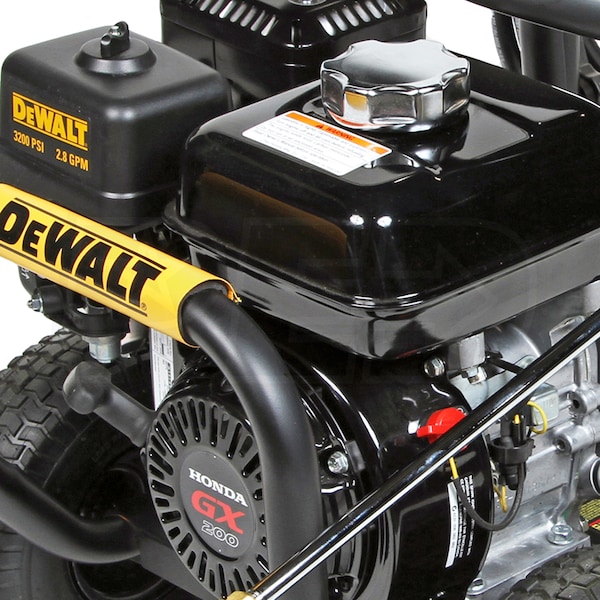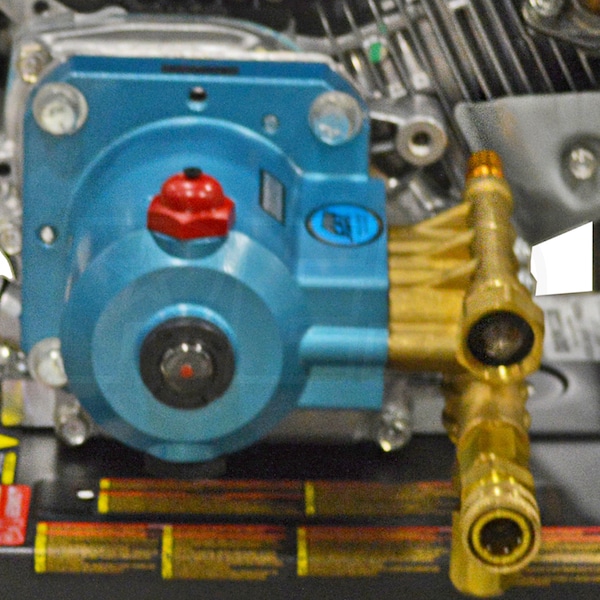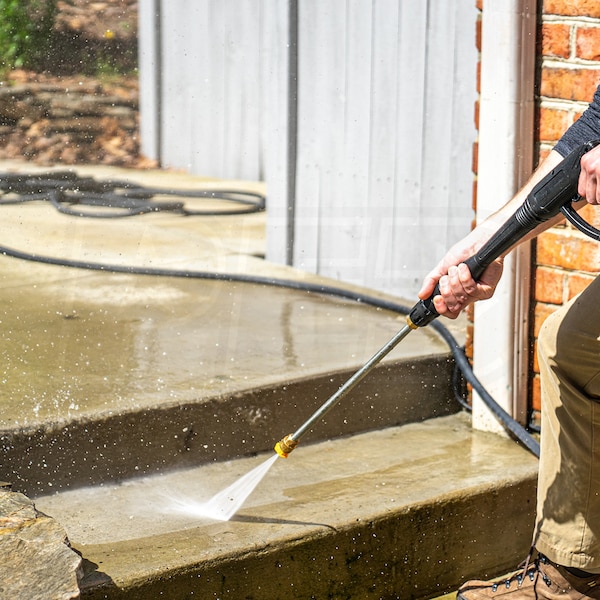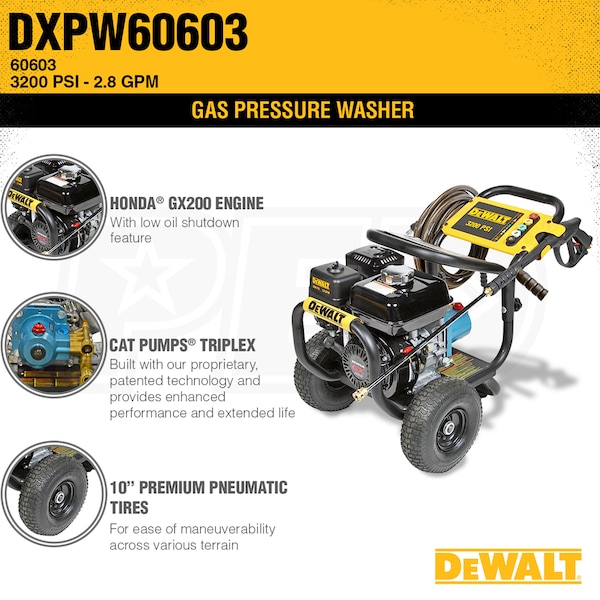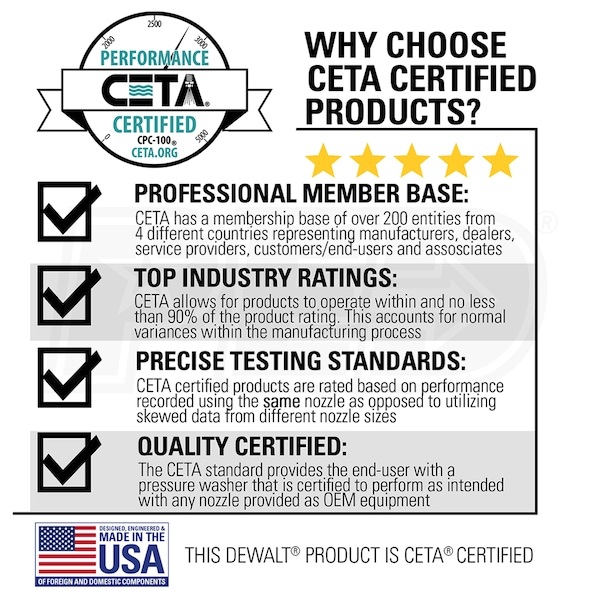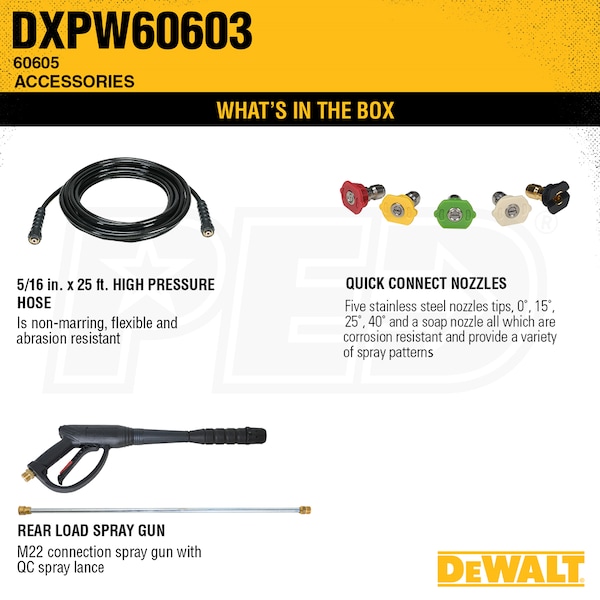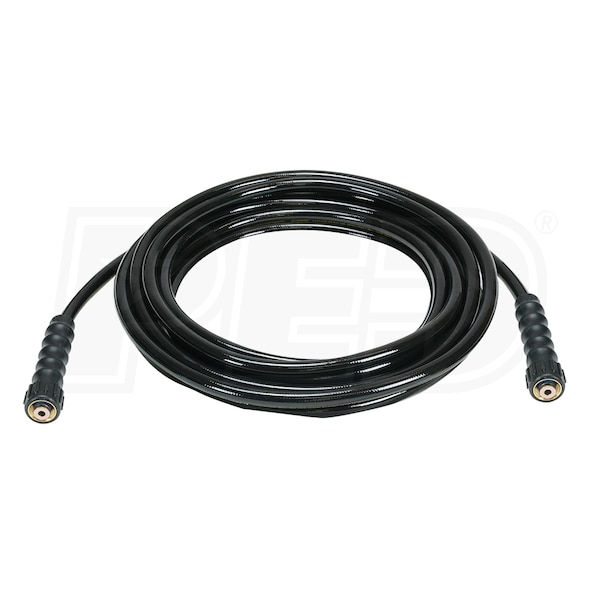 Hover to zoom
1 Of 5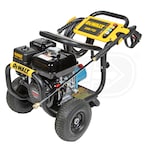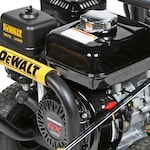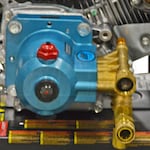 DeWalt Professional 3200 PSI (Gas - Cold Water) Pressure Washer w/ Honda GX200 Engine & CAT Pump
Product Description

Specs

12

Reviews

4

Product Q&A

Recommended Accessories

How-To Articles

Manuals
Features
Features
Honda GX200 Comercial Series Engine

Easy to start, quiet & reliable

3 year engine warranty through Honda

Oil Alert monitors oil level, makes maintenance easier

CAT Brand Industrial Triplex Plunger Pump

Direct drive for streamlined power transmission

Ceramic pistons run cooler, last longer, & can be rebuilt

5-year pump warranty from CAT protects your investment

Heavy Gauge 1-1/4" Steel Tubing Frame

Sturdy welded construction

On-board storage keeps hose, gun, & nozzles organized

10" premium pneumatic tires take on tough terrain

25 Feet Of 5/16" Poly & Steel Braided High Pressure Hose

Work in a wide area; quick-connectors snap on easily

Steel Pro-Style Wand

Comes with 5 quick connect tips: 0°, 15°, 25°, 40°, & Soap

Downstream Detergent Injection System

Allows a wider range of cleaners to be used

1 Year Limited Factory Warranty Overall

90 days on spray gun & wand, hose, and nozzles; 10 years on frame; limited to defects in materials & workmanship
Specifications
Engine
Fuel Tank Size
0.825 Gallons
Consumer Engine Warranty
3 Years
Commercial Engine Warranty
3 Years
Pump
Pump Type
Triplex Plunger
Chemical Injection
Down-Stream
Consumer Pump Warranty
5 Years
Commercial Pump Warranty
5 Years
Housing
Hose
Hose Material
Wire Reinforced
Hose Connections
Quick-Connect
Spray Gun
Spray Gun Connection
Quick-Connect
Spray Gun Grade
Professional
Spray Gun Wand
Single Wand
Spray Tips
Quick Connect Tips (5)
Turbo Nozzle
Sold Separately
Overview
Commercial Warranty
1 Year
Product Height
23.25 Inches
Additional Model Numbers
DXPW60603, 60603
Features
Features
Honda GX200 Comercial Series Engine

Easy to start, quiet & reliable

3 year engine warranty through Honda

Oil Alert monitors oil level, makes maintenance easier

CAT Brand Industrial Triplex Plunger Pump

Direct drive for streamlined power transmission

Ceramic pistons run cooler, last longer, & can be rebuilt

5-year pump warranty from CAT protects your investment

Heavy Gauge 1-1/4" Steel Tubing Frame

Sturdy welded construction

On-board storage keeps hose, gun, & nozzles organized

10" premium pneumatic tires take on tough terrain

25 Feet Of 5/16" Poly & Steel Braided High Pressure Hose

Work in a wide area; quick-connectors snap on easily

Steel Pro-Style Wand

Comes with 5 quick connect tips: 0°, 15°, 25°, 40°, & Soap

Downstream Detergent Injection System

Allows a wider range of cleaners to be used

1 Year Limited Factory Warranty Overall

90 days on spray gun & wand, hose, and nozzles; 10 years on frame; limited to defects in materials & workmanship
Specifications
Engine
Fuel Tank Size
0.825 Gallons
Consumer Engine Warranty
3 Years
Commercial Engine Warranty
3 Years
Pump
Pump Type
Triplex Plunger
Chemical Injection
Down-Stream
Consumer Pump Warranty
5 Years
Commercial Pump Warranty
5 Years
Housing
Hose
Hose Material
Wire Reinforced
Hose Connections
Quick-Connect
Spray Gun
Spray Gun Connection
Quick-Connect
Spray Gun Grade
Professional
Spray Gun Wand
Single Wand
Spray Tips
Quick Connect Tips (5)
Turbo Nozzle
Sold Separately
Overview
Commercial Warranty
1 Year
Product Height
23.25 Inches
Additional Model Numbers
DXPW60603, 60603
Specifications
Engine
Fuel Tank Size
0.825 Gallons
Consumer Engine Warranty
3 Years
Commercial Engine Warranty
3 Years
Pump
Pump Type
Triplex Plunger
Chemical Injection
Down-Stream
Consumer Pump Warranty
5 Years
Commercial Pump Warranty
5 Years
Housing
Hose
Hose Material
Wire Reinforced
Hose Connections
Quick-Connect
Spray Gun
Spray Gun Connection
Quick-Connect
Spray Gun Grade
Professional
Spray Gun Wand
Single Wand
Spray Tips
Quick Connect Tips (5)
Turbo Nozzle
Sold Separately
Overview
Commercial Warranty
1 Year
Product Height
23.25 Inches
Additional Model Numbers
DXPW60603, 60603
Search Product Q&A's
Answered by Jim. the Pressure Washer Expert
How does a CAT pump rated for a max of 3000psi put out 3200psi?
Scott
from New Mexico
May 20, 2019
Answer
Most manufacturers will take a pump and achieve higher PSI/GPM ratings from it depending on how they build out their washer. You can make adjustments to the engine that allow the pump to operate at a higher PSI/GPM than what is listed by the pump MFG. I wouldn't recommend exceeding the pressure that is listed by the manufacturer, though, if you're looking to independently boost the ratings, as you can damage the pump and potentially hurt yourself. 
Was this answer helpful?
Yes
1
No
0
Does the motor only run when activated by trigger on wand?
John C.
from New York
May 16, 2018
Answer
This motor will keep running once the unit is turned on. This unit is not equipped with an auto-start/stop.
Was this answer helpful?
Yes
4
No
0
WHAT WEIGHT OR GRADE OIL IS USED FOR THIS HONDA GX 200 ENGINE AND HOW MANY OZ'S DOES IT TAKE FOR FILL-UP.????
LES
from New Jersey
July 07, 2016
Answer
According to
Honda's GX200 web page
it takes 20 ounces (0.63 US quarts) to fill the engine.
According to the Owner's Manual, SAE 10W-30 is recommended for general use. There is a chart in the manual with a temperature range for other viscosities.
There may be some residual oil in the engine from Honda's testing, so go easy as you fill it so it doesn't overflow.
Was this answer helpful?
Yes
0
No
0
What is the exact model number on the Cat pump? Thanks
Steve
from Florida
June 22, 2015
Answer
Cat 4 DNX25GS
Was this answer helpful?
Yes
0
No
0
Expert Recommended Accessories
Hand Picked By Our Expert Jim
Required Accessories
Add All Required
+
Ask Jim, Our Product Expert, A Question!
*Required Fields
+
Thank You For Submitting Your Question
Your submission has been sent successfully. Please give our experts up to two business days to respond.
Media Gallery
DeWalt Professional 3200 PSI (Gas - Cold Water) Pressure Washer w/ Honda GX200 Engine & CAT Pump