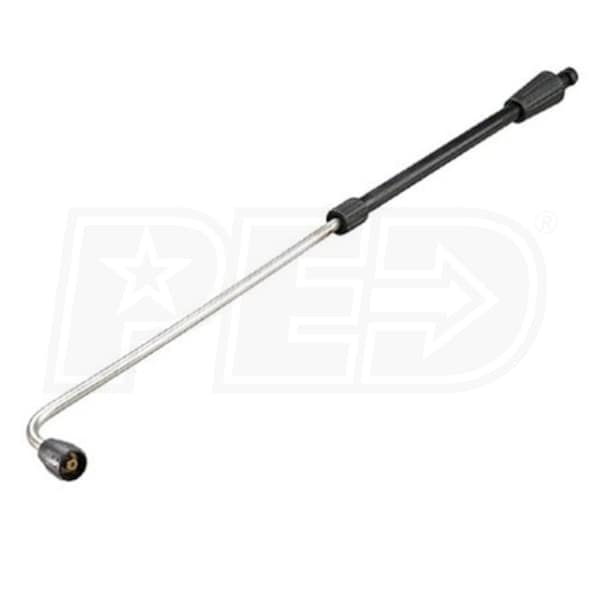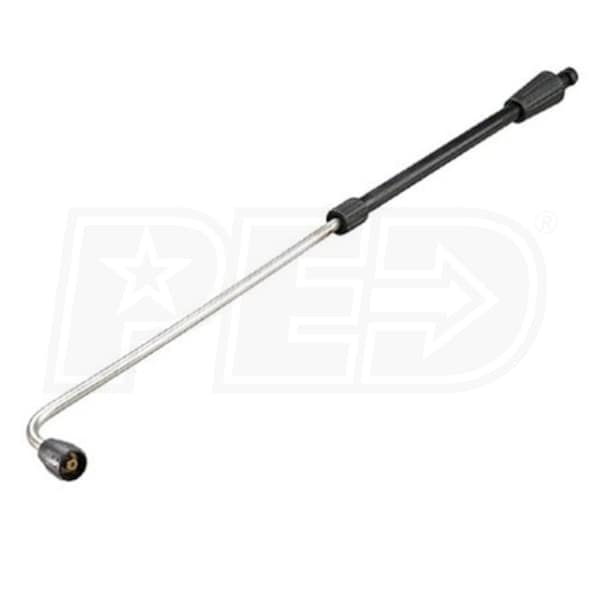 Hover to zoom
1 Of 5
Karcher Underbody & Gutter Cleaner Wand (Bayonet)
Product Description

Specs

8

Reviews

2

Product Q&A

Recommended Accessories

How-To Articles
Grade

Style

Inflow
Karcher Bayonet (Male)
Outflow
Fan Spray
Inflow
Karcher Bayonet (Male)
Features
Features
Karcher Compatible

Exclusively designed for Karcher electric (not gas) washers

Cleaning Capabilities

For hard-to-reach areas: vehicle underbody, wheel wells, gutters

Adjustable

Increases your reach by 36 inches

Lightweight

Made of aluminum and plastic for easy handling
Specifications
Spray Gun
Spray Gun Wand
Single Wand
Accessories
Accessory Style
Karcher Electric
Inflow
Karcher Bayonet (Male)
Extension Length
36 Inches
Overview
Consumer Warranty
90 Days
Additional Model Numbers
2.640-741, 2.640-741.0
Grade

Style

Inflow
Karcher Bayonet (Male)
Outflow
Fan Spray
Inflow
Karcher Bayonet (Male)
Features
Features
Karcher Compatible

Exclusively designed for Karcher electric (not gas) washers

Cleaning Capabilities

For hard-to-reach areas: vehicle underbody, wheel wells, gutters

Adjustable

Increases your reach by 36 inches

Lightweight

Made of aluminum and plastic for easy handling
Specifications
Spray Gun
Spray Gun Wand
Single Wand
Accessories
Accessory Style
Karcher Electric
Inflow
Karcher Bayonet (Male)
Extension Length
36 Inches
Overview
Consumer Warranty
90 Days
Additional Model Numbers
2.640-741, 2.640-741.0
Specifications
Spray Gun
Spray Gun Wand
Single Wand
Accessories
Accessory Style
Karcher Electric
Inflow
Karcher Bayonet (Male)
Extension Length
36 Inches
Overview
Consumer Warranty
90 Days
Additional Model Numbers
2.640-741, 2.640-741.0
Search Product Q&A's
Answered by Jim. the Pressure Washer Expert
Hello Mike, Is this right angle wand works with Karcher K3.99m (1.423-235)? If not, which trigger gun does it need. I am thinking to use this wand to clean the siding (on the ladder). Thanks Laurence
Laurence
from Virginia
May 18, 2014
Answer
This will work with the Karcher K2-K5 series units. It will attach to your unit with no issues and it is designed specifically for the Karcher Electric units.
Was this answer helpful?
Yes
0
No
0
Hello Bill, I purchased a Briggs & Stratton 1800 psi electric pressure washer from your company that I am very satisfied with. (Is a spare inlet water screen available?) In re to Karcher gutter cleaning wand: Is it compatible with the B&S pressure washer? My gutters are totally packed with wet leaves. Would the Karcher wand blow out such an accumulation, or is it best to remove the leaves by hand? Tom
Tom Willard
from Florida
August 27, 2011
Answer
Unfortunately we do not carry spare parts such as the water inlet screen for that machine. You could contact Briggs & Stratton directly at (800) 743-4115 or check your local hardware store to purchase a water inlet screen. As for a gutter cleaning wand, this is a great tool for blowing out leaves and would definitely speed up the process. Also, your 1800 psi machine with a gutter cleaner attachment would definitely be able to clean your gutters with ease.
However, this Karcher gutter cleaner attachment would NOT be compatible with your Briggs & Stratton model 20358. Karcher attachments are only compatible with Karcher electric pressure washers. I am posting a link below to a gutter cleaning attachment that would be compatible with your pressure washer. See below:
PowerWasher Gutter Cleaner Attachment
Was this answer helpful?
Yes
0
No
0
Expert Recommended Accessories
Hand Picked By Our Expert Jim
Required Accessories
Add All Required
+
Ask Jim, Our Product Expert, A Question!
*Required Fields
+
Thank You For Submitting Your Question
Your submission has been sent successfully. Please give our experts up to two business days to respond.
Media Gallery
Karcher Underbody & Gutter Cleaner Wand (Bayonet)