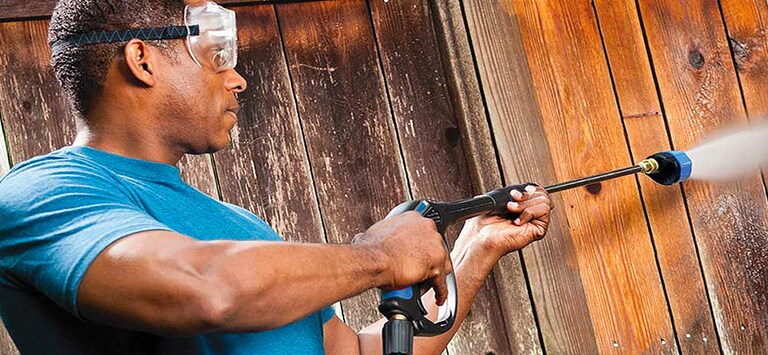 Pressure Washer Spray Gun Buyer's Guide
How To Pick The Perfect Replacement Power Washer Gun
Even with the best intentions, stuff happens: the spray gun that went into the garage in one piece comes out broken. All the wear and tear adds up over time.

If your spray gun is just worn out, we recommend getting one of our spray kits. The spray gun, hose, and lance all fit together perfectly and will wear evenly.

If you need just the gun, then it's all about the connectors. When you visit the link at the bottom of this page, click on a spray gun and you'll find specs and features detailing what kind of connectors the gun has and which pressure washer models it's compatible with.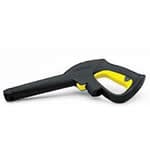 Consumer Electric
Got a consumer electric pressure washer? If it's a Karcher, check the Features tab on Karcher spray gun pages to make sure your model number is listed. Karcher has made many different spray guns over the years. Be sure you choose a replacement that is compatible with your unit.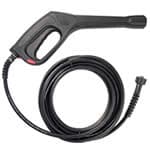 If it's another brand up to 2000 PSI, then the Powerwasher Universal Replacement Gun w/ Hose is a versatile option. It features adapters for various lances and brushes to be compatible with various brands.
It also includes a Karcher bayonet adapter. It does not include a nozzle or wand, however; so if those are things you need, you'll have to purchase them separately.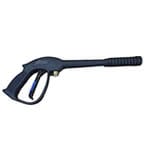 Consumer Gas
Got a consumer-grade gas pressure washer with threaded, M22 fittings? MTM Hydro Front Entry spray gun is a good option in most cases. It connects with the very common M22 connector via a male connector located in front of the trigger for ease of use. There are also various types that work with specific makes and models, so this isn't your only option.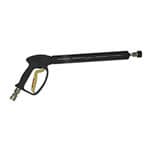 Professional Grade
Got a professional grade pressure washer? Check for either threaded M22 or quick connect attachments.

Hot water pressure washers need a spray gun that specifically says it can be used with hot water. This is because hot water pressure washer guns have high-temperature seals that won't melt.

Shop All Pressure Washer Spray Guns
Was this article helpful?