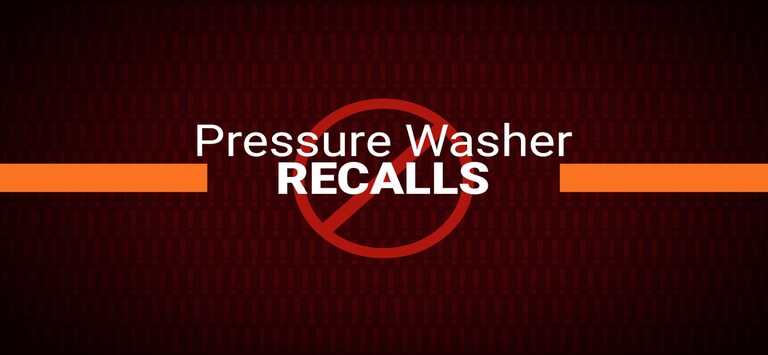 Pressure Washers Direct Safety Recalls
Product Recalls for Pressure Washer Equipment
Safety first!
We care deeply about the safety and satisfaction of our customers. That's why when a  recall is issued by a manufacturer, we take immediate action to inform customers of any risk or repair that is necessary to keep them safe and happy.  
As these defects are detected, recalls are announced by the Consumer Product Safety Commission (CPSC). Here, you'll find information and instructions regarding how to get your recalled pressure washer equipment serviced and access to the CPSC's product recall pages.
Pressure Washer Recalls
Date: April 25, 2018 - Briggs & Stratton Recalls 3000 PSI Surface Cleaners
The surface cleaner's spray bar can break and detach from the central hub, causing broken pieces to strike consumers, posing an injury hazard.



Briggs & Stratton Recalls Surface Cleaners Due to Injury Hazard 
Was this article helpful?