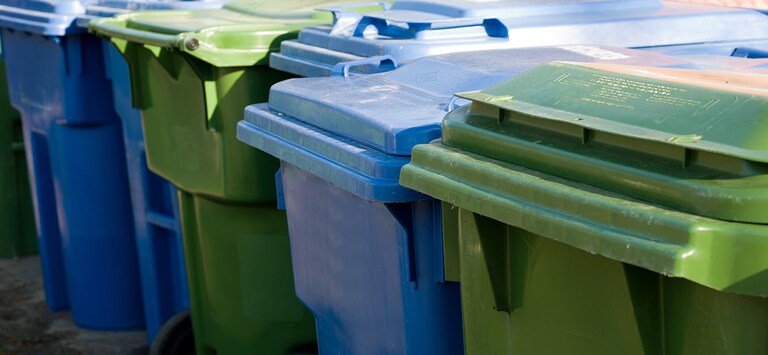 Quell the Smell
How to Pressure Wash A Garbage Can
The smell of a dirty garbage can is notorious for its gag-inducing effects. The caked-on juices of old chicken and rotten eggshells is enough to curl anyone's back hair.

You may have tried rinsing it out with your garden hose, but that only removes loose bits of trash - not the syrupy bacteria-ridden residue. Removing the smell requires some detergent and a lot more water pressure.


Rotating Brush

A rotating scrub brush attachment is recommended for projects like this. The spinning brush will do the work for you, saving you time and energy.

The power of your pressure washer spins the inner brushes of the attachment making the removal of build-up in your trash can almost effortless.

Shop All Pressure Washer Brushes
Washing

Once you have your supplies, it's time to get started. Apply a powerful detergent to the trash can using the rotating scrub brush. Make sure to cover everything, inside and out.

If you feel the detergent isn't enough to get rid of the smell, scrub the inside with a solution of bleach and water. Mix 1-part bleach for every 4-parts water and scrub using a hand brush.

It's very important you do NOT put this solution through your pressure washer. If you do, it can eat away your seals and cause damage to your machine.

Shop All Pressure Washer Detergent
Rinse

Give the detergent some time to work before rinsing. Flush the detergent from the can with regular water from your hose. Next, spray with a 40-degree spray tip on your pressure washer.

When spraying the inside of your can, make sure you're standing off to one side so you don't end up getting wet.

NEXT: How to Pick the Perfect Pressure Washer
Was this article helpful?