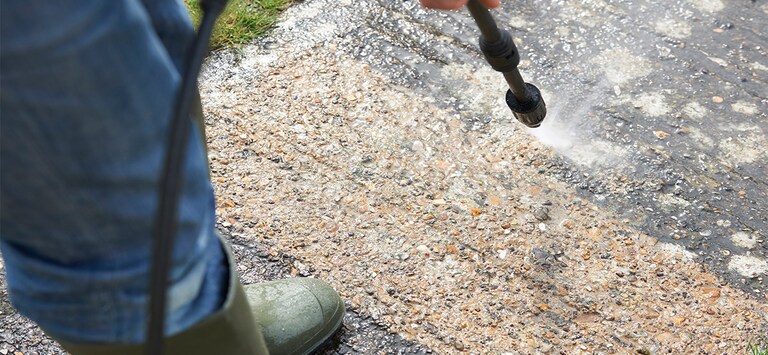 High-Pressure Spray Kit Buyer's Guide
How to Pick a Replacement High-Pressure Spray Kit
Whether by accident or from common wear and tear, parts of your pressure washer get broken.

Cars run over trigger guns, high-pressure hoses spring leaks, and kids break lances playing sword fight.

You can buy individual items as they break, but it's easier and more effective to replace the whole kit at once.

After all, wear and tear will exist on the parts that aren't broken, and new pieces won't fit quite right with broken-in pieces.
†
Maintain Consistency
High water pressure wears down the seals inside of your power washer over time.

So if, for example, you need to replace your hose and you only purchase that part, your trigger gun could spring a leak next week.

If you replace them at the same time, they will wear evenly.
†
Compatibility

Also, your current machine may not be compatible with the replacement parts that are available. Nobody wants to order a part, to wait and find out it doesn't fit your equipment properly.

If you purchase a kit from our store, we guarantee compatibility. All of the pieces (gun, hose, and nozzle) already fit, all you need to do is screw the high-pressure hose into your pump.
†
Picking the Right Kit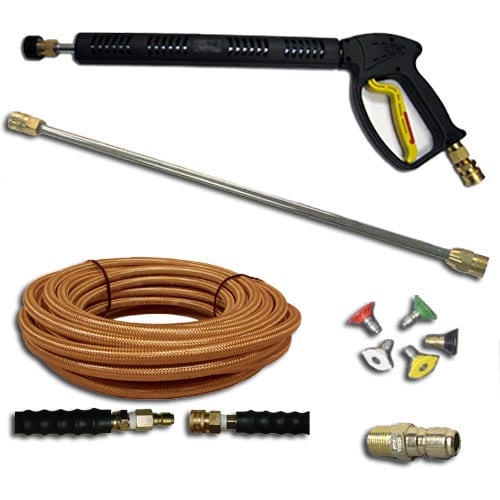 Itís all about pressure. You need to make sure you select a spray kit that's compatible with your power washer. So if you own a professional-grade pressure washer, make sure you buy a professional-grade spray kit.

Use the "Filter by" drop-down box, found above the listed products on our website and select the PSI of your pressure washer. Easy as that.

You can save considerable money by bundling all the parts together and some kits even include an adjustable nozzle or spray tips.
†

Shop All Pressure Washer Spray Kits
Was this article helpful?