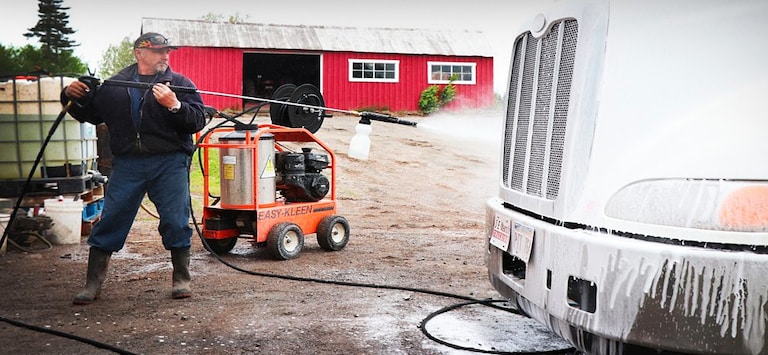 Professional Pressure Washer Buyer's Guide
How to Pick the Perfect Professional Power Washer
You're on this page because you value yourself as much as your business. To you, pressure washing isn't just a lifestyle; it's a way of making a living.
Selecting the right professional-grade pressure washer used to be limited to your local store's selection. Today, we bring you all of the models from those stores to the convenience of your screen.
Regardless of the business, budget, or other needs you have, we'll help you easily find exactly what you're looking for. For the professional, you have three main options: Electric, Gas, or Mounted.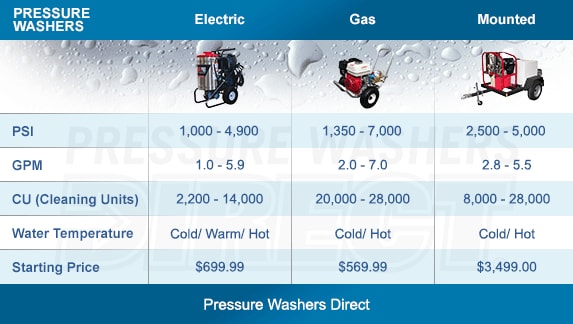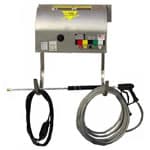 Professional Electric
Professional electric pressure washers offer many more options than other grades. There are handheld units, cold water units, hot water units, and even truck-mounted units.

You can use all of these indoors, which is especially important in places like restaurant kitchens or meat-packing facilities. With the hot water option, you can sanitize as well as clean.

Learn More: Pick the Perfect Professional Electric Pressure Washer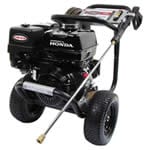 Professional Gas
Professional gas pressure washers vary from cold water, hot water, and belt-driven washers. They're great for cleaning agricultural equipment, large homes, and virtually any type of cleaning task.

If you're a cleaning professional and need a reliably powerful unit, these will be perfect for you. They're built to handle heavy use so you don't have to worry about frying the pump or engine.

Learn More: Pick the Perfect Professional Gas Pressure Washer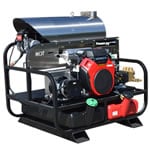 Professional Vehicle/Trailer Mounted
Professional vehicle-mounted pressure washers are the biggest, baddest washers on the market. You can either mount them in the bed of a pickup or get a trailer-mounted unit, allowing you to clean anything you can drive near.

These are only meant for serious professionals and the price tags attest to this. But if you're cleaning commercial buildings or other large structures, they can turn a day's job into "done before lunch."

Learn More: Pick the Perfect Vehicle Mounted Pressure Washer
Was this article helpful?