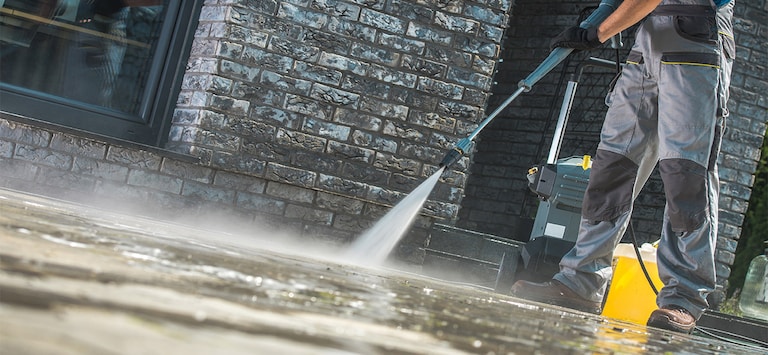 Professional Gas Pressure Washer Buyer's Guide
How To Pick The Perfect Commercial Gas Pressure Washer
As a professional, you know what you need in a pressure washer—power and reliability.

You need equipment you can rely on 24 hours per day, 365 days per year. Although professional power washers aren't cheap, the investment is worthwhile when it earns you money for years to come.
Gas-powered pressure washers are great because they're portable, can be fixed, and offer a whole lot of bang for your buck.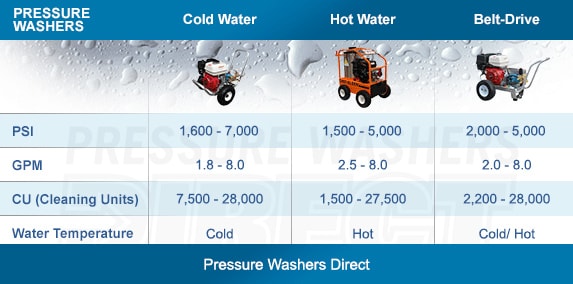 Gas Cold Water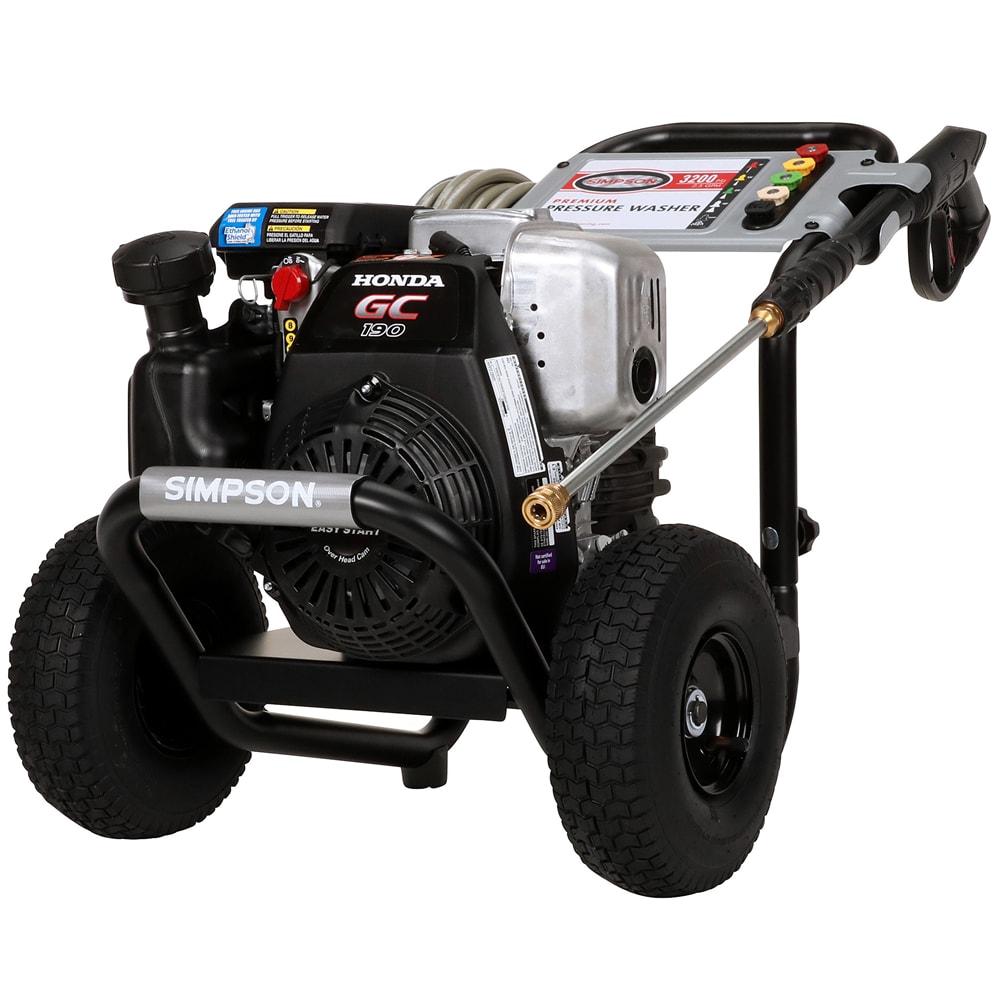 Professional gas cold water power washers offer high-quality, commercial pumps, coupled with reliable, commercial engines. If you're a professional who needs to pressure wash every day or a consumer who demands the most from your equipment, you'll love these units.

Never try to operate the gun single-handed; it has a lot of cleaning power and you might hurt yourself. Also, be careful not to stand too close to the things you're cleaning so you don't damage them with the pressure.

Pick the Perfect Professional Gas Cold Water Pressure Washer
Gas Hot Water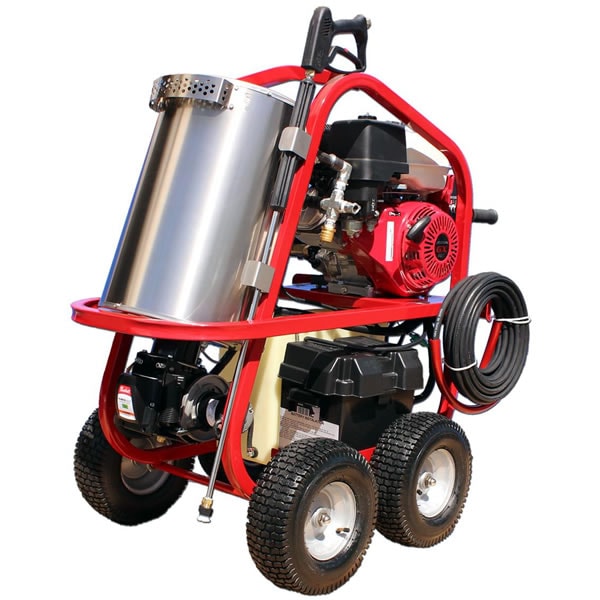 Professional gas hot water pressure washers are big, brawny machines, capable of tackling the worst messes. They come mounted to sturdy 4-wheel carts to handle their size and weight. Look for units with adjustable pressure and temperature for optimal versatility.

If you're pressure washing giant equipment, such as a combine or tractor, gas hot water power washers are up to the task. If you need to remove paint or undercoating, these units are fantastic.

Pick the Perfect Professional Gas Hot Water Pressure Washer
Gas Belt-Drive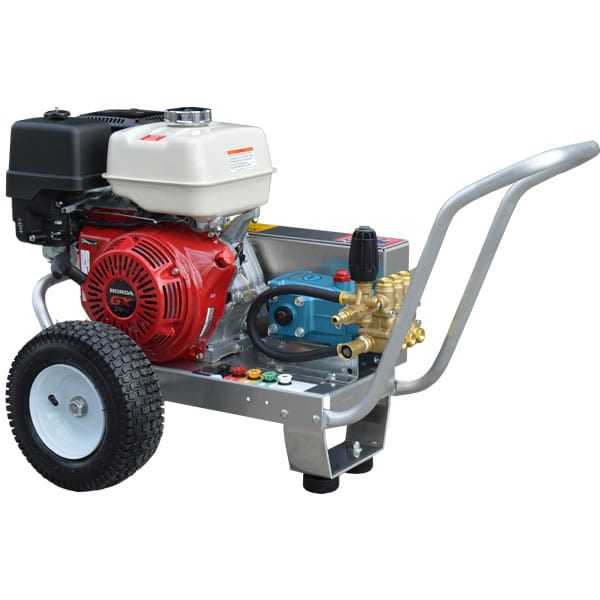 Professional gas belt-drive pressure washers have engines similar to cars. They usually require less upkeep and maintenance than other engines and run more quietly as well.

If you're using one of these to clean a driveway, don't hold it too close - you could put a hole right in it. These belt-drive units are designed for contractors who need to run them 40+ hours a week, so they're built to keep kicking even after handling the brunt of the work.

Pick the Perfect Professional Gas Belt-Drive Pressure Washer
Was this article helpful?