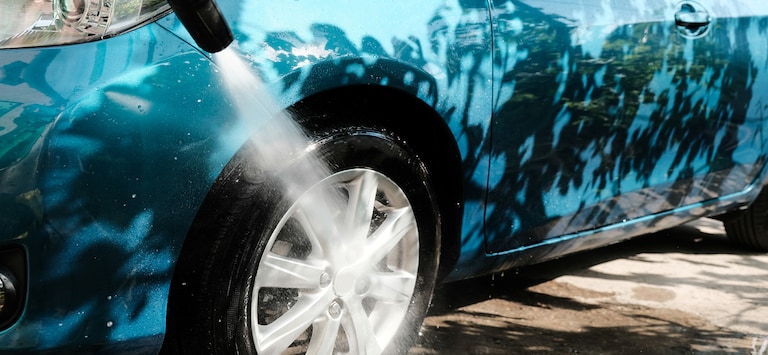 Small Consumer Gas Pressure Washer Buyer's Guide
How to Pick a Small Gas Consumer Power Washer
Small consumer gas pressure washers are particularly great for two reasons: They have more cleaning power than electric units, and they can be used away from an electrical source.

With PSI ranges from 2200-2700, you can clean a wider variety of things that you can with a consumer electric pressure washer, and you can clean them faster.

Small Consumer Gas Pressure Washers
As far as cleaning projects you can undertake, a small gas pressure washer can handle most tasks, short of stripping paint. Some stains may be too resilient for cold water alone - you might need detergent or a hot water unit for the most serious stains.
High-Pressure Warning
When cleaning things like siding or a boat, make sure to start a good distance away and get in closer as needed. The pressure can be strong enough to damage these things.
  Applications

Washing Vehicles

Brightening Wood

Cleaning Siding

Removing Stains

Stripping Paint

Spray Tips
A nice feature that accompanies small gas pressure washers is an assortment of spray tips - allowing you to tailor your spray pattern to your cleaning task. If you're rinsing detergent from your siding, go with a wider spray. But if you're blasting mold and mildew from your walkway, choose a concentrated jet spray.

In a 5-pack, the tips are:
0° - red, concentrated pencil jet
15° - yellow, high performance
25° - green, multi-purpose
40° - white, sensitive surfaces
65° - black, low-pressure detergent application

Shop All Consumer Small Gas Pressure Washers
Was this article helpful?