Large Consumer Gas Pressure Washer Buyer's Guide
How to Pick a Large Consumer Gas Power Washer
Large consumer gas pressure washers are the mother of all consumer-grade pressure washers.

They're up to 4x more effective than the most powerful electric consumer power washer.

Not only can you clean tougher stains and messes, but it'll take you less time to do it.

They are more expensive, but the investment is worth it if you have larger or tougher tasks to complete.

What Can It Do?
With up to 4000 PSI, you start getting into the category of, what shouldn't you clean due to all the power. Avoid cleaning siding or boats too closely at full strength because the water pressure could damage these. Luckily, most of these units have pressure adjustment knobs so you can turn down the water pressure.

These pressure washers have the power to strip old paint. You can clean large areas in a hurry. All large consumer gas units are cold water. If you need to remove oil or grease stains, you'll probably need to step up to a hot water unit.


Axial Cam Vs Triplex Pumps
Axial cam pumps are found on cheaper pressure washers. They are not meant for everyday use - if you'll be using your washer on less than a regular occasion, this is fine. In fact, with these pumps, it can be cheaper to buy a new pressure washer than it would be to replace the pump.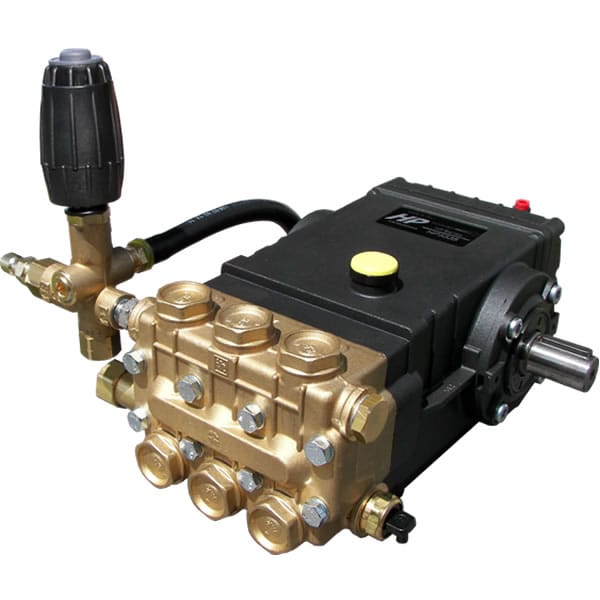 Triplex pumps are a higher quality pressure washer pump, offering longer life and better performance. They also include a larger price tag, but if you intend to use your power washer frequently, it's well worth the expense. If the pump breaks down, you can get it rebuilt instead of getting a new washer.



Pick the Perfect Large Consumer Gas Pressure Washer
Was this article helpful?