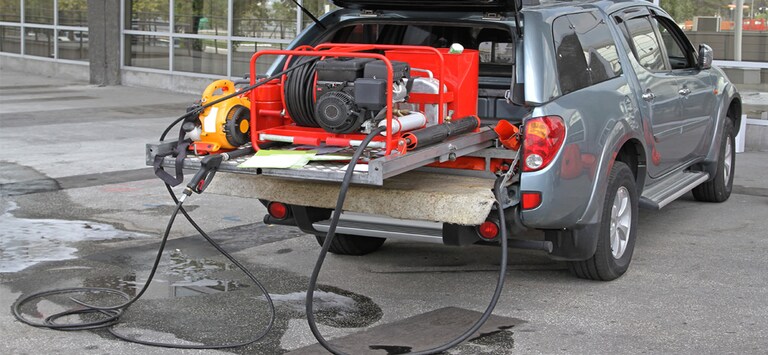 Truck & Skid Mount Pressure Washer Buyer's Guide
How to Pick the Perfect Truck & Skid Mount Power Washer
Do you want a portable pressure washer with the power to clean just about anything?

That kind of cleaning power doesn't come in a small package. It requires a water heater, a premium pump, and a powerful motor.

However, that doesn't mean it's unattainable; you'll just need a truck or skid to handle the heft of the washer.

If you need to clean on the go, just install one in the bed of your truck and you'll always have a portable pressure washer. That's why these are the perfect unit for the mobile detailer.
Water Heaters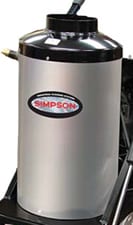 The primary difference between cold and hot water pressure washers is a water heater. All these truck mount units are hot-water. Powered by either diesel fuel or kerosene, a burner heats coils, which warm the water by as much as 200 degrees. This hot water will make short work of the greasiest stains.

The burners work just like a stove; you turn on the fuel source and a spark ignites the flame. The easiest option is to get a model with an electric starter for the burner.

With the water heater, engine and gas tanks, these pressure washers are very heavy. Luckily, your truck will do all the heavy lifting.
Electric Start

All of our truck/skid mount pressure washers feature commercial-grade engines. This means you can expect a powerful and reliable engine that starts easily and runs quietly.

The best commercial-grade engines feature electric starters. With the push of a button or the turn of a key, your engine fires up getting you to work quickly. The alternative is a recoil, pull-style starter.

Shop All Truck & Skid Mount Pressure Washers
Was this article helpful?