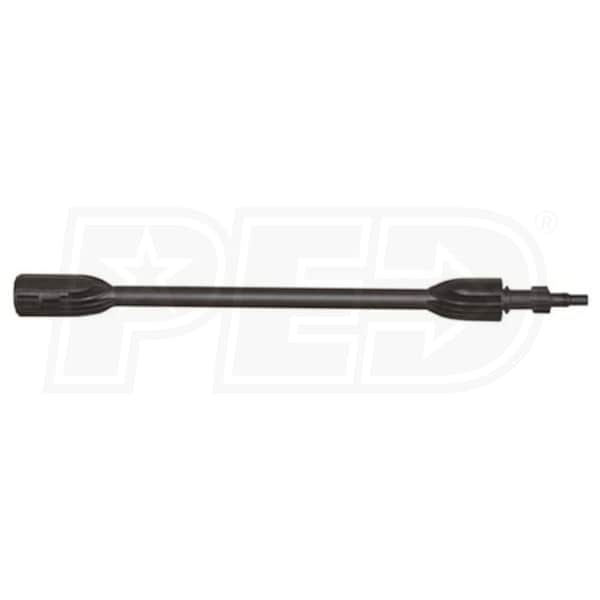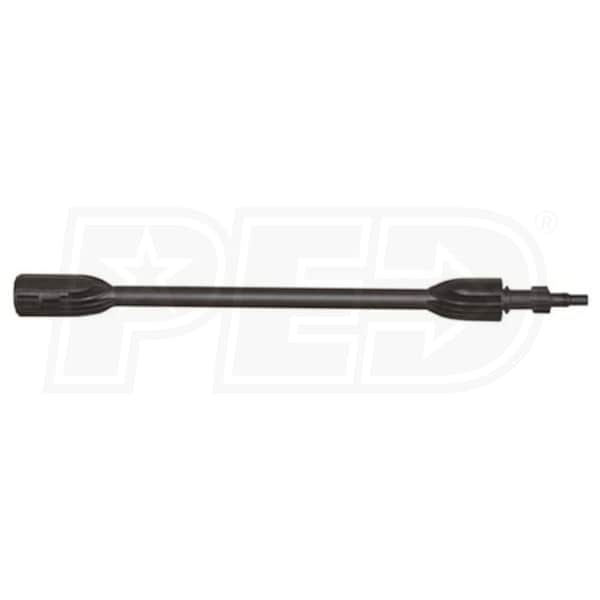 Hover to zoom
1 Of 5
AR Blue Clean Electric 15" Extension Lance
Product Description

Specs

5

Reviews

1

Product Q&A

Recommended Accessories

How-To Articles
Grade

Style

Inflow
Electric Bayonet (Male)
Outflow
Electric Bayonet (Female)
Inflow
Electric Bayonet (Male)
Outflow
Electric Bayonet (Female)
Features
Features
15 Inch Extension Lance

Can be used with any Blue Clean from AR112 through AR388

Even fits the AR118

Attaches Directly To The Spray Gun

Attaches to the end of the short extension on the AR114 & AR118

AR Blue Clean-Style Bayonet Connections

Male end is like AR spray lances & spray bottle connectors

Other end is female bayonet connector
Specifications
Accessories
Inflow
Electric Bayonet (Male)
Outflow
Electric Bayonet (Female)
Extension Length
15 Inches
Overview
Consumer Warranty
90 Days
Grade

Style

Inflow
Electric Bayonet (Male)
Outflow
Electric Bayonet (Female)
Inflow
Electric Bayonet (Male)
Outflow
Electric Bayonet (Female)
Features
Features
15 Inch Extension Lance

Can be used with any Blue Clean from AR112 through AR388

Even fits the AR118

Attaches Directly To The Spray Gun

Attaches to the end of the short extension on the AR114 & AR118

AR Blue Clean-Style Bayonet Connections

Male end is like AR spray lances & spray bottle connectors

Other end is female bayonet connector
Specifications
Accessories
Inflow
Electric Bayonet (Male)
Outflow
Electric Bayonet (Female)
Extension Length
15 Inches
Overview
Consumer Warranty
90 Days
Specifications
Accessories
Inflow
Electric Bayonet (Male)
Outflow
Electric Bayonet (Female)
Extension Length
15 Inches
Overview
Consumer Warranty
90 Days
Search Product Q&A's
Answered by Jim. the Pressure Washer Expert
What is the difference between a Lance and an extension. Will a Lance fit on a electric pressure washer.(Karcher)
Shelly
from
August 31, 2012
Answer
Not much......You can actually have a spray lance and/or an extension lance. A spray lance will have some sort of nozzle on the end and an extension lance just extends/adds on to the length of the spray lance.
An AR brand extension lance will not work with any Karcher electric pressure washers.
Follow the links below to find extension and spray lances for Karcher electric pressure washers. See below:
Karcher Spray Lances
Karcher Extension Lance
Let me know if you have any further questions.
Was this answer helpful?
Yes
0
No
0
Expert Recommended Accessories
Hand Picked By Our Expert Jim
Required Accessories
Add All Required
+
Ask Jim, Our Product Expert, A Question!
*Required Fields
+
Thank You For Submitting Your Question
Your submission has been sent successfully. Please give our experts up to two business days to respond.
Media Gallery
AR Blue Clean Electric 15" Extension Lance