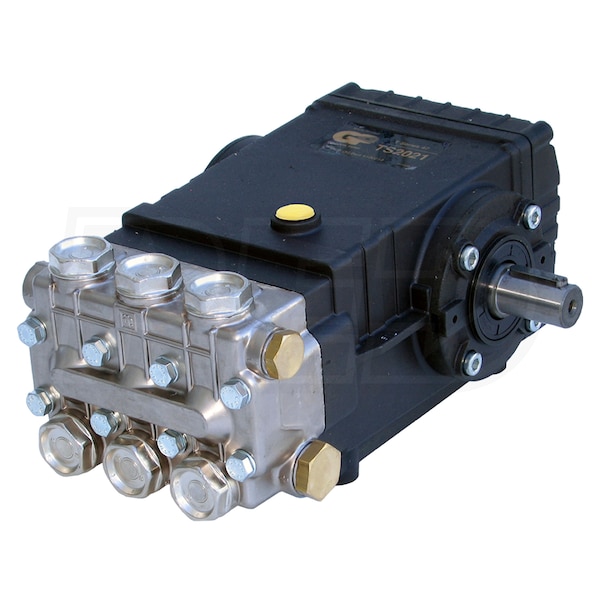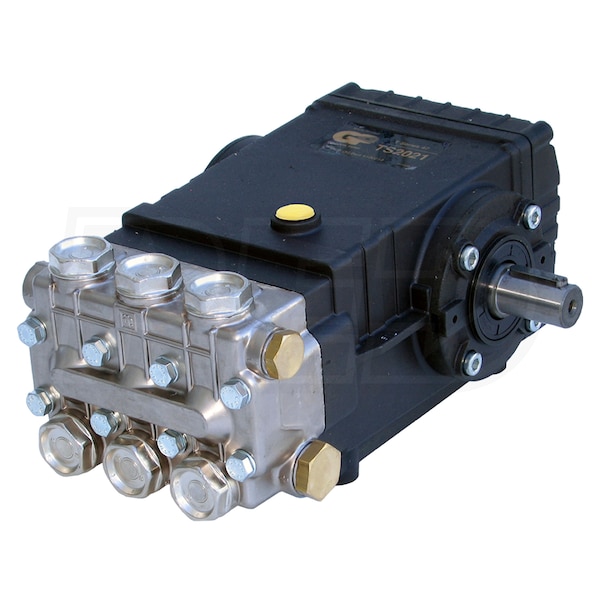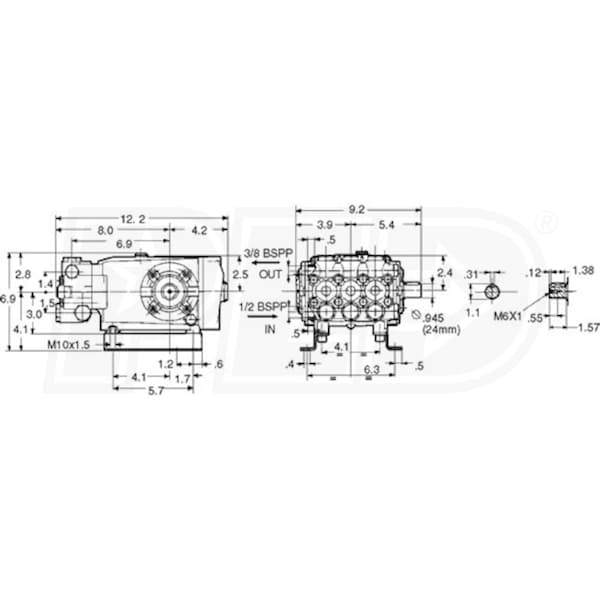 Hover to zoom
1 Of 5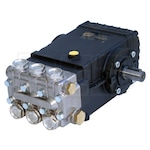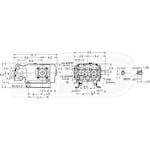 General Pump 47 Series 3500 PSI 4.5 GPM Solid Shaft Triplex Pressure Washer Pump (Belt Drive)
Product Description

Specs

3

Reviews

3

Product Q&A

Recommended Accessories

How-To Articles

Manuals
Grade
Style

Features
Features
High Quality Replacement For Worn Out Pumps

The preferred pump frame in the pressure cleaning industry

Triplex Plunger Pump With Heavy Duty Tapered Roller Bearing

Solid ceramic plungers run cooler

Continuously lubricated packings last longer

Durable Components

Forged brass manifold lasts longer than cheaper models

Over-sized connecting rods for maximum life

Large-capacity, die-cast, anodized aluminum oil-bath crankcase

Unitized stainless steel inlet and discharge valves

24 MM Solid Shaft (.945 inches) Handles 1125 RPM

Inlet port thread 1/2-14 BSPP-F

Discharge port thread 3/8-19 BSPP-F

Plunger bore .787 in. / 20 mm, plunger stroke .630 in / 16mm

Crankcase oil capacity 40.6 ounces

Nickle plated for durability

Be Sure To Measure Shaft & Flange Bolt Holes Accurately!

There is a 25% restock fee on returned pumps

This is a bare pump; you will need to re-use your current fittings or purchase new ones (sold separately)
Specifications
Pump
Accessories
Accessory Grade
Professional
Maximum GPM
Gallon per Minute
4.45
Overview
Consumer Warranty
5 Years
Commercial Warranty
5 Years
Product Length
12.2 Inches
Product Height
6.9 Inches
Grade
Style

Features
Features
High Quality Replacement For Worn Out Pumps

The preferred pump frame in the pressure cleaning industry

Triplex Plunger Pump With Heavy Duty Tapered Roller Bearing

Solid ceramic plungers run cooler

Continuously lubricated packings last longer

Durable Components

Forged brass manifold lasts longer than cheaper models

Over-sized connecting rods for maximum life

Large-capacity, die-cast, anodized aluminum oil-bath crankcase

Unitized stainless steel inlet and discharge valves

24 MM Solid Shaft (.945 inches) Handles 1125 RPM

Inlet port thread 1/2-14 BSPP-F

Discharge port thread 3/8-19 BSPP-F

Plunger bore .787 in. / 20 mm, plunger stroke .630 in / 16mm

Crankcase oil capacity 40.6 ounces

Nickle plated for durability

Be Sure To Measure Shaft & Flange Bolt Holes Accurately!

There is a 25% restock fee on returned pumps

This is a bare pump; you will need to re-use your current fittings or purchase new ones (sold separately)
Specifications
Pump
Accessories
Accessory Grade
Professional
Maximum GPM
Gallon per Minute
4.45
Overview
Consumer Warranty
5 Years
Commercial Warranty
5 Years
Product Length
12.2 Inches
Product Height
6.9 Inches
Specifications
Pump
Accessories
Accessory Grade
Professional
Maximum GPM
Gallon per Minute
4.45
Overview
Consumer Warranty
5 Years
Commercial Warranty
5 Years
Product Length
12.2 Inches
Product Height
6.9 Inches
Search Product Q&A's
Answered by Jim. the Pressure Washer Expert
can you run hot water through theTS2021?
Marco M
from New Mexico
April 27, 2014
Answer
The MAX water inlet Temperature for this pump is 165 Degrees.
Was this answer helpful?
Yes
0
No
0
Can the TS2021 pump have a direct mounting flange attached to it.
Answer
This pump has a 24mm solid shaft and primarily it is always a pulley driven pump, however there is a gear box available that can be mounted in between it and a gas engine so it can be direct mounted. There is also a flange and coupler to mount this to an electric motor. So if you needed to direct mount it, technically it can.

The parts needed to directly mount this pump would be an additional cost.
Was this answer helpful?
Yes
0
No
0
Bill what size electric moter would I need to run the model TS2021 pump.
Answer
You would need approximately a 12-13 horsepower electric motor to operate this pump. If you click on the specs tab for this product, you will see an owner's manual link to the right. Click on that owner's manual link and check out page 4. You will see a chart that shows the requirements for the GP pumps.
I am posting a link to this pump on our site for you below:
General Pump model TS2021
Was this answer helpful?
Yes
0
No
0
Expert Recommended Accessories
Hand Picked By Our Expert Jim
Required Accessories
Add All Required
+
Ask Jim, Our Product Expert, A Question!
*Required Fields
+
Thank You For Submitting Your Question
Your submission has been sent successfully. Please give our experts up to two business days to respond.
Media Gallery
General Pump 47 Series 3500 PSI 4.5 GPM Solid Shaft Triplex Pressure Washer Pump (Belt Drive)