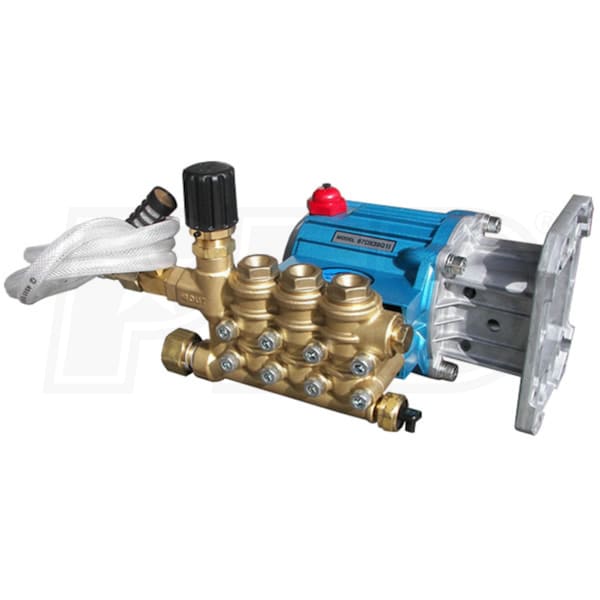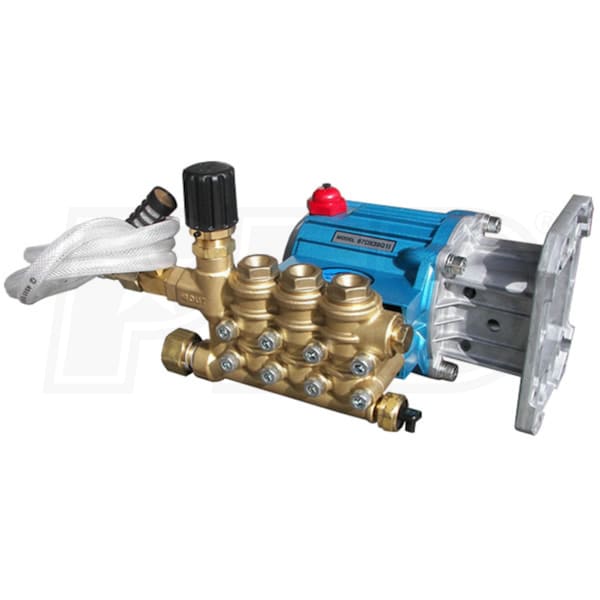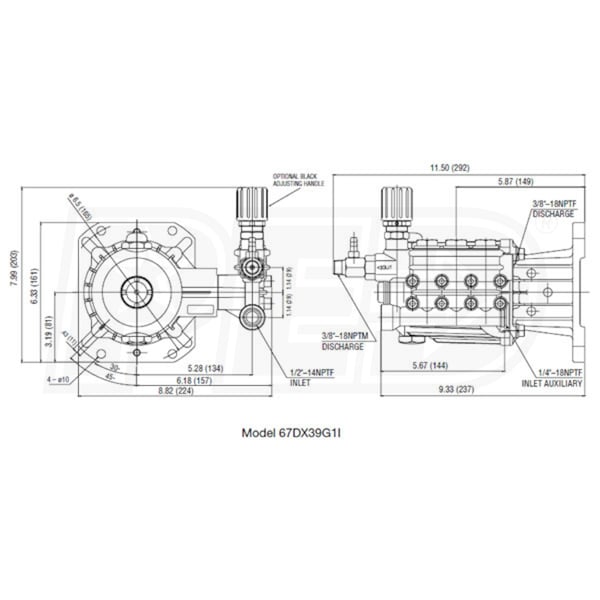 Hover to zoom
1 Of 5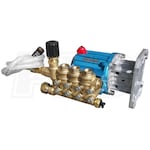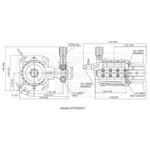 Pressure-Pro Fully Plumbed CAT 67 DX 4000 PSI 4.0 GPM Triplex Pressure Washer Pump w/ Pulsar EZ Plumbing Kit
Product Description

Specs

21

Reviews

4

Product Q&A

Recommended Accessories

How-To Articles

Manuals
Grade
Style

Inflow
Garden Hose (Male)
Outflow
3/8" Snap Coupler (Male)
Inflow
Garden Hose (Male)
Outflow
3/8" Snap Coupler (Male)
Features
Features
Why Repair A Worn Out Pump?

Fully Plumbed are ready to go - 4 bolts off - 4 bolts on.

Get a great quality replacement assembly for less than a repair

CAT Brand Pump Kit Is Ready To Install

Comes with unloader, pressure relief valve,

pressure hose quick connect plug, & garden hose inlet w/ filter

Concentric Solid Ceramic Plungers

Ceramic runs cooler, lasts longer; assures true wear surface

Specially formulated seals deliver extended seal life

Stacked Valve Design

Makes servicing easy

1" Hollow-Shafted Pump

Designed for direct mounting to gas engine

Integral Pressure Unloader

Standard built-in bypass controls pressure & protects the pump

1/4" Fixed Chemical Injector Hose Barb & Siphon Hose

Allows addition of pressure washer safe soap to the water flow

Be Sure To Measure Shaft & Flange Bolt Holes Accurately!

There is a 25% restock fee on returned pumps

See the Owner's Manual (under the Specs tab) for dimensions

Please Call Us For Sizing Assistance w/ Information Below:

1. Age of Pump and Model # (must be no more than 15-yrs old)

2. Is the pump Vertical or Horizontal

3. Shaft Size - 3/4", 7/8" (vertical ONLY), 1", or Belt Drive XXmm

4. Engine Brand and HP (model # if available would be helpful)

***Shaft Size Measurements Must Be Precise***
Specifications
Accessories
Pump Type
Triplex Plunger
Accessory Grade
Professional
Inflow
Garden Hose (Male)
Outflow
3/8" Snap Coupler (Male)
Maximum GPM
Gallon per Minute
4
Chemical Injections
Siphon Tube
Overview
Consumer Warranty
2 Years
Product Length
11.5 Inches
Product Width
8.82 Inches
Product Height
7.99 Inches
Grade
Style

Inflow
Garden Hose (Male)
Outflow
3/8" Snap Coupler (Male)
Inflow
Garden Hose (Male)
Outflow
3/8" Snap Coupler (Male)
Features
Features
Why Repair A Worn Out Pump?

Fully Plumbed are ready to go - 4 bolts off - 4 bolts on.

Get a great quality replacement assembly for less than a repair

CAT Brand Pump Kit Is Ready To Install

Comes with unloader, pressure relief valve,

pressure hose quick connect plug, & garden hose inlet w/ filter

Concentric Solid Ceramic Plungers

Ceramic runs cooler, lasts longer; assures true wear surface

Specially formulated seals deliver extended seal life

Stacked Valve Design

Makes servicing easy

1" Hollow-Shafted Pump

Designed for direct mounting to gas engine

Integral Pressure Unloader

Standard built-in bypass controls pressure & protects the pump

1/4" Fixed Chemical Injector Hose Barb & Siphon Hose

Allows addition of pressure washer safe soap to the water flow

Be Sure To Measure Shaft & Flange Bolt Holes Accurately!

There is a 25% restock fee on returned pumps

See the Owner's Manual (under the Specs tab) for dimensions

Please Call Us For Sizing Assistance w/ Information Below:

1. Age of Pump and Model # (must be no more than 15-yrs old)

2. Is the pump Vertical or Horizontal

3. Shaft Size - 3/4", 7/8" (vertical ONLY), 1", or Belt Drive XXmm

4. Engine Brand and HP (model # if available would be helpful)

***Shaft Size Measurements Must Be Precise***
Specifications
Accessories
Pump Type
Triplex Plunger
Accessory Grade
Professional
Inflow
Garden Hose (Male)
Outflow
3/8" Snap Coupler (Male)
Maximum GPM
Gallon per Minute
4
Chemical Injections
Siphon Tube
Overview
Consumer Warranty
2 Years
Product Length
11.5 Inches
Product Width
8.82 Inches
Product Height
7.99 Inches
Specifications
Accessories
Pump Type
Triplex Plunger
Accessory Grade
Professional
Inflow
Garden Hose (Male)
Outflow
3/8" Snap Coupler (Male)
Maximum GPM
Gallon per Minute
4
Chemical Injections
Siphon Tube
Overview
Consumer Warranty
2 Years
Product Length
11.5 Inches
Product Width
8.82 Inches
Product Height
7.99 Inches
Search Product Q&A's
Answered by Jim. the Pressure Washer Expert
I am looking for a pump to fit a Honda GX340 .
Dennis Lillrose
from Michigan
March 08, 2016
Answer
You have chosen a perfect pump to go on your Honda GX340 engine. This is fully plumbed meaning the inlet and outlet fittings, unloader, external bypass, and thermal relief valve are already installed so all you will have to do is bolt on the new pump, set the unloader, and you are ready to go!
Was this answer helpful?
Yes
1
No
0
Will the cat dx 67 replace the cat 3000psi pump that came on my ridgid pressure washer as far as the flange bolting up the same?
Jeremy Davis
from West Virginia
August 18, 2014
Answer
In order to make sure it is compatible with you machine you need to be sure of a few things.
1. Engine shaft diameter size
2. What is the HP or CC of your motor
3. The number of bolt holes your pump has
4. Whether your pump is horizontally or vertically mounted
After knowing those things we can better assist you in which replacement pump is right for you.

Was this answer helpful?
Yes
0
No
0
the cat 67 dx I just bought 4000 psi pump ..I don't understand the purpose and how to adjust the black preloader adjustment knob..this expensive pump came with absolutely no manual or paperwork,kinda disappointed with my purchase..thats not right!!
James
from New York
May 26, 2014
Answer
They have gone to a green company and all manuals are done online. I have attached a link to the manual that CAT makes for the unit. The Un-loader is adjusted by turning it to the right or left. Left will loosen the unloader lowering pressure. When the dial is tightened all the way to the right it will perform at MAX PSI.
CAT Manual
Was this answer helpful?
Yes
0
No
0
Will this pump fit on a honda GX390 engine? The pump that is on it now is 3800psi 4gpm. Will this mount to motor?
Jeffrey
from Mississippi
March 19, 2013
Answer
Yes, this pump will definitely work with and fit a Honda GX390 engine. The mounting flanges on both the pump and engine will match up as well.
Was this answer helpful?
Yes
0
No
0
Expert Recommended Accessories
Hand Picked By Our Expert Jim
Required Accessories
Add All Required
+
Ask Jim, Our Product Expert, A Question!
*Required Fields
+
Thank You For Submitting Your Question
Your submission has been sent successfully. Please give our experts up to two business days to respond.
Media Gallery
Pressure-Pro Fully Plumbed CAT 67 DX 4000 PSI 4.0 GPM Triplex Pressure Washer Pump w/ Pulsar EZ Plumbing Kit