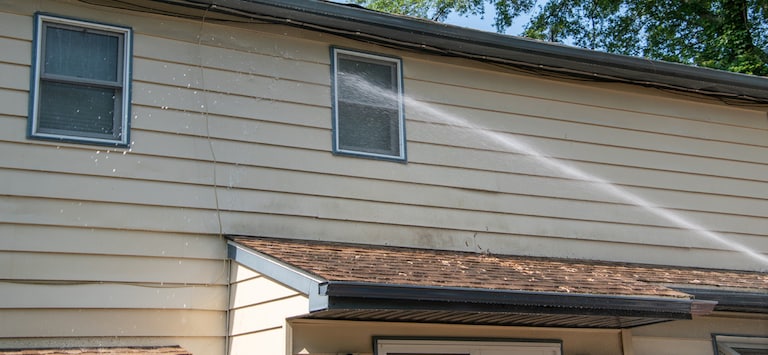 Safely Cleaning High Places
How to Power Wash a Second Story
Most people would choose to have the extra space of a 2 story home. Heck, some might even choose 3 stories if they could!
However, keeping the second-story siding clean can be a difficult task without the right equipment, and using a ladder or scaffold to reach high places can be dangerous.

Fortunately, pressure washers have made cleaning hard-to-reach places like this easier and safer than ever.
How to Clean Siding
To reach areas of your home 12 feet and higher without an extension wand, you'll need to be careful and use the proper spraying pattern so you don't damage your siding. Check out our step-by-step guide on How to Clean Siding With a Pressure Washer to learn how to clean siding properly.

As you work downward toward the foundation of the house, simultaneously back away or switch to a lower pressure spray-pattern when you're half-way down. The high pressure used to reach second stories can damage siding at closer ranges.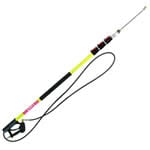 Telescoping Wands
If some high spots are a little stubborn or hard to reach, consider getting a telescoping wand with a support belt so you can wash quickly and accurately with ease.

These fiberglass or aluminum extension poles can extend your spray gun by 12 to 24 feet without losing much pressure.

Without the telescoping wand, pressure diminishes as it climbs. The telescoping wand maintains the pressure much longer, resulting in a stronger, more concentrated spray for hard-to-reach places.


Was this article helpful?