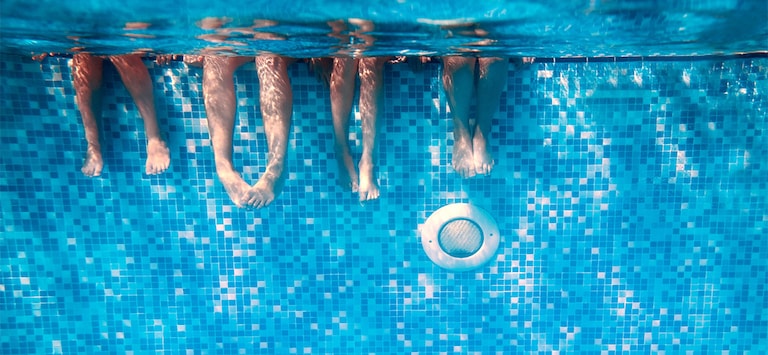 Swimming Pool Cleaning
How to Pressure Wash a Pool
Your pool is an escape—your sanctuary at home to let go of responsibilities, float around, and experience total relaxation. But when your backyard paradise starts looking more like a scene out of Swamp Thing, you find it's hard to relax.

Cleaning your pool with a pressure washer is not difficult, but it is rewarding. This guide will show you step-by-step how to clean a pool that has been sitting around for a while collecting scum, gunk, or algae. We'll help you get back to paradise in no time!
Requirements
You may have wondered before how to clean an above-ground pool. Only pools constructed of plaster, exposed aggregate, or concrete are strong enough to withstand the power of a pressure washer. Any other type of pool, such as vinyl or fiberglass, must be cleaned using chemical treatments or using non-abrasive methods.

Note: This project may take a few days to complete, so have patience, do it properly, and you'll be happy you did!


1. Drain the Pool

The first thing you'll need to do is drain the pool completely. To do this ethically, check with your local environmental codes or city on best practices for pool draining.

Next, you'll need to wait until the pool is dry to remove any remaining debris. Sweep up the debris and cover all electrical components in the area including pump motors, heaters, and stereos. To do this, simply use plastic wrap or bags and some tape or rubber bands to secure them safely.
2. Wash the Walls Using Detergent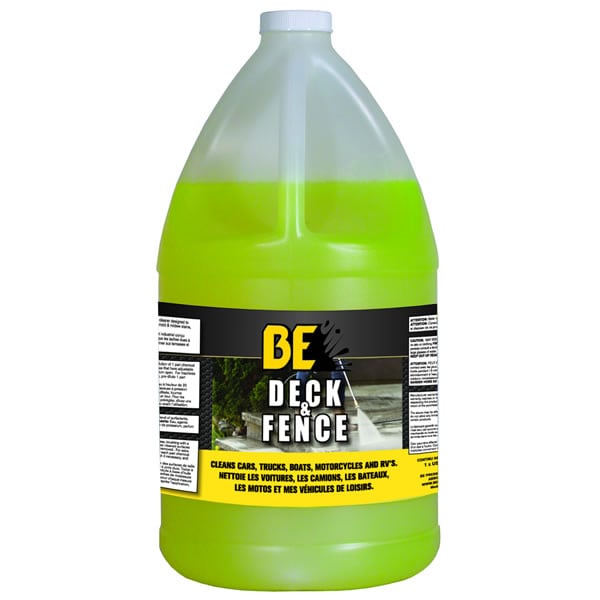 Wash the walls first, then move to the floor. Working in sections will also help you avoid confusion and help ensure you don't miss any spots.

Apply the correct pressure washer detergent from the bottom up, allowing it to work for 5-10 minutes, continually adding water to any area that starts to dry. Then, switch to a delicate, low-pressure spray pattern and flush the detergent and residue from the walls, working from the top down.

If you have a plaster pool, you may experience calcium deposits forming over time. Normal pool detergent should take care of these buildups, but it may require soaking and cleaning two or more times for tougher stains.


3. Treat and Remove Algae

If you've wondered how to clean an empty pool with algae once and for all, using a high-pressure rinse followed by treatment will keep it from coming back. Algaecide, or a solution of bleach and water, will do the trick.

Mix 1-part bleach for 4-parts water, and scrub by hand using a brush. Never run bleach through your pressure washer, as this will cause damage to your machine. Let the cleaning solution settle in for 10 minutes, then thoroughly rinse with clean water.
4. Clean Faster Using a Turbo Nozzle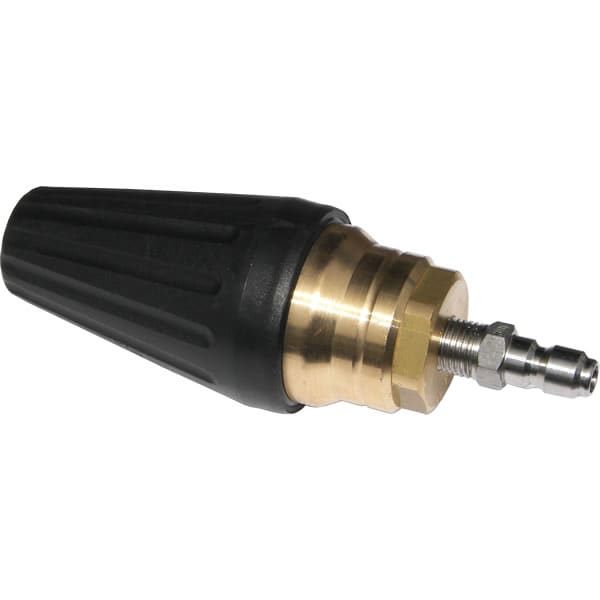 Taking care of heavily encrusted stains may need the extra power of a turbo nozzle. A turbo nozzle will help you blast away pesky build-up with ease, letting you work more effectively.

Turbo nozzles pair a high-pressure stream with more coverage by spinning the stream very rapidly. It enables you to efficiently strip hard-to-remove stains from the concrete/plaster sides of your pool with less likelihood of doing damage.
How to Clean Pool Tiles
Cleaning pool tiles with a pressure washer will restore them to their former glory and look new. Just follow the same steps as the rest of this guide, but be mindful of how much pressure you use, and how wide your spray tip angle is, to avoid cracking a tile.


Can You Acid Wash a Pool?
Acid washing is the process of using very strong hydrochloric acid (usually a 50:50 mixture) to clean your pool. This is a more aggressive way of cleaning that comes with more risks of causing harm to the user and pool if not used properly, so we don't recommend doing this. Some people claim the benefit of acid washing is that there are certain solutions that allow you to acid wash a pool without draining it, however, using acid can also cause damage to your pool, and can dissolve layers of plaster-coated pools over time.
Was this article helpful?