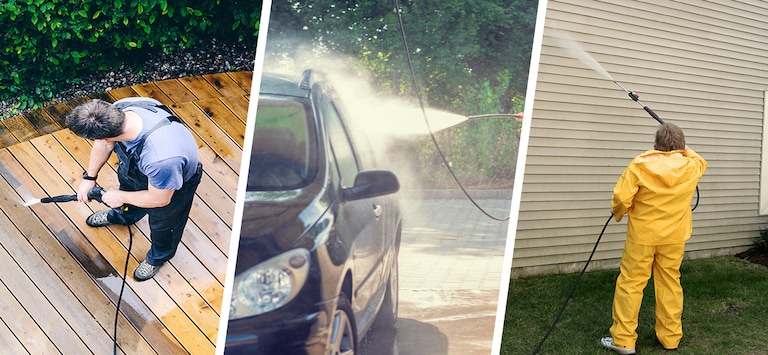 Over 25 Ways to Use a Pressure Washer at Home
How to Use a Pressure Washer At Home
Who says dogs can't learn new tricks? Pressure washers have to be one of the most versatile tools you can have in your garage. Plus, power washers are a "blast" to use! Just make sure you're practicing proper pressure washer safety.
With some creativity, there are dozens of pressure washer uses you probably haven't considered before. So make sure to read further down the list on this page for some new great cleaning ideas.
This article was written to help you discover new ways to use your favorite piece of power equipment, so read our list below and have fun cleaning! 
25+ Ways to Use Your Pressure Washer at Home
1. Cleaning a Driveway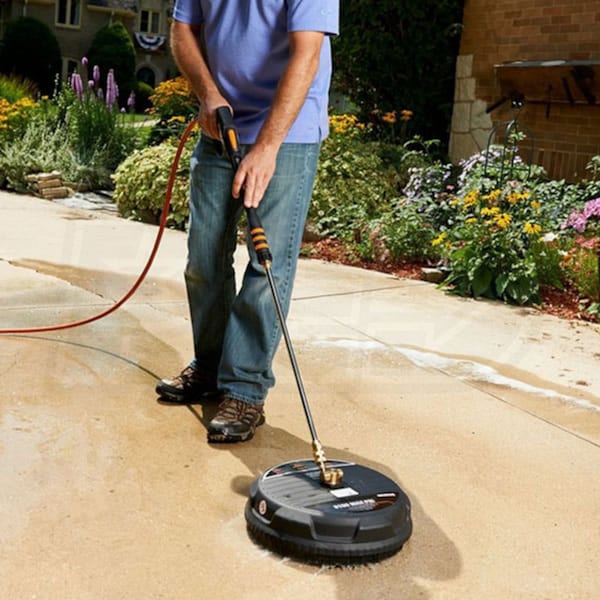 Arguably the most common application for a pressure washer, cleaning your driveway is a quick and straightforward task that makes a difference with the appearance of your home. But, using a pressure washer with a standard spray tip will leave you standing outside for hours, if you even have the patience to finish. Explore turbo nozzles, surface cleaners, and water brooms on our site to learn how to cut your potential cleaning time in half or better.
2. Clean the Exterior Walls of Your House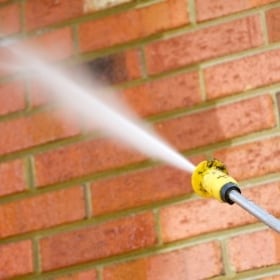 There are many different types of exterior home styles, but regardless of what kind of walls or siding your home has, it can be simple to clean the exterior walls of your house with the proper know-how. The guides below walk you step-by-step through the process of cleaning each common type of home exterior wall. Just remember to follow the correct procedures listed to prevent water from getting underneath your siding. 
Sometimes siding can become grimy to the point where cleaning becomes more of a necessity than a cosmetic fix. In those cases, there are some specific steps you can take to remove mildew from your siding without spreading the gunk around or damaging the surfaces. Also, it's not always efficient to clean your siding up high on your second story from the ground. There are special tools and extension wands that allow you to clean a second story with a pressure washer easily without a dangerous ladder or putting a strain on your back. 
3. Cleaning Sidewalks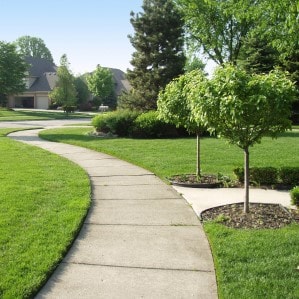 You'll be the envy of the neighborhood if you can boast a clean sidewalk. But, you may have so much fun cleaning you'll end up washing a path down the entire street. The process can be quick and painless (and even fun) if you follow these steps for cleaning concrete sidewalks.
Sometimes, sidewalks and other concrete surfaces need more than a simple clean. Paths that go without care for too long can become grimy and, in some cases, moldy, and that's nothing we'd like to walk on. Luckily, with a little guidance, there are a few ways to remove mold from cement sidewalks easily.
4. Brick Patios and Walkways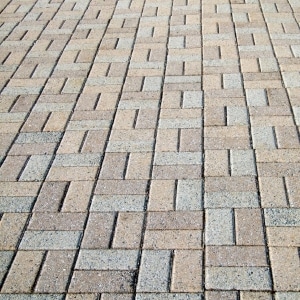 It'd be a shame if you don't entertain because you're embarrassed about your dirty patio. Cleaning patios and walkways using a pressure washer's useful attachments is easy and very, very satisfying. 
Plus, it can make easy work of clearing out weeds and overgrowth that occur between the bricks. Just be careful not to overdo your spray, or you might take out the soil between the cracks, too.
5. Clean Your Garage Floor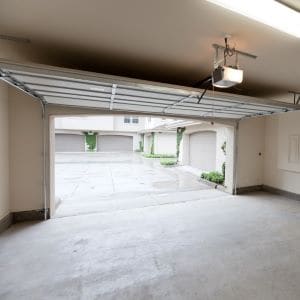 Whether you park in your garage at night or use the space for a rec area or man cave, unsightly stains can be a let-down and source of frustration every night you come home to see them. The oil stains, tire marks, and shoe scuffs don't have to stick around forever, though. With a pressure washer and attachment like a surface cleaner, cleaning your garage floor can be a fun and simple weekend project in almost any weather.
6. Cleaning a Garage Door
Your garage door can make a statement if you keep it clean and looking like new. After all, they're expensive—probably best to keep it fresh for as long as possible. Make sure you close the garage door completely before beginning to clean it, and you should soak the door with soap before spraying away.
7. Clean Your Deck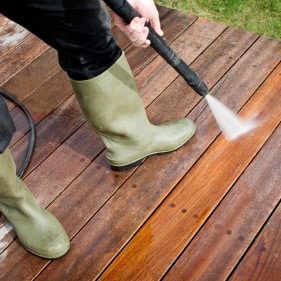 Cleaning your deck is as much an art form as it is satisfying. Really; if your pressure is too high, you'll take the stain and paint right off your boards. There is a way to strip paint from a deck intentionally, and that's an art in itself as well.
To clean a deck the proper way, you'll need to move consistently and not get too carried away about high-pressure cleaning. It's usually better to move with the spray wand at a consistent distance instead of standing in one place and spraying further and further away from you.
8. Stripping Paint Using a Pressure Washer
Once you strip paint with a pressure washer once, you'll never want to use a scraper tool again. Not only does it save tons of time, but using pressurized water gives you a lot of control and a large surface area to evenly clean, even in hard to scrape spaces like between deck boards. A quick note: never strip paint if you suspect it could be lead-based paint. It's dangerous and irresponsible to pressure wash lead paint as it launches lead particles into the air. 
9. Power Washing a Fence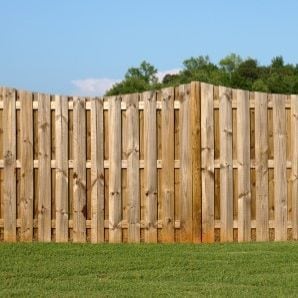 To many homeowners, a fence doesn't just mean privacy. It also means freedom from worry for your children and your pets. Whether you have a wooden fence, vinyl fence, or chainlink fence, they can all benefit from being cleaned to remove stains, buildup, rust, or grime. If you pressure wash a wooden fence, make sure to clean it gently to avoid stripping all of the stain, paint, or weather seal. You'll likely want to re-stain or paint the fence after it has been cleaned to keep it from rotting out or staining quickly again. Even pressure-treated fencing can be painted or stained to improve its lifespan.
10. Cleaning Your Car, Truck, or SUV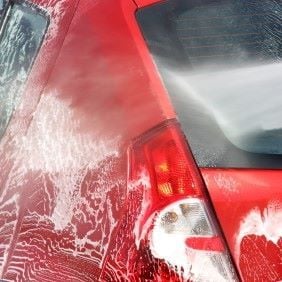 Turning your driveway into a carwash is easier than it sounds. All you need is a pressure washer and some detergent to make your car shine like new. Yeah, a carwash is convenient, but you don't get the same satisfaction as doing it yourself—after all, no one will get at that hard-to-see salt stain better than you. There are some fantastic tools to make the clean even better, so read the guide linked in this section to get our best car-cleaning tips.
11. Clean Your Car's Engine
Not a lot of people realize you can clean your car engine with a pressure washer, but don't just spray and pray! There are some essential steps to take to protect the electrical components, so read our guide to learn how to clean your car's engine properly. Most importantly, make sure to disconnect all electrical components before starting the clean. Better safe than sorry, after all.
12. Power Wash the Roof or Shingles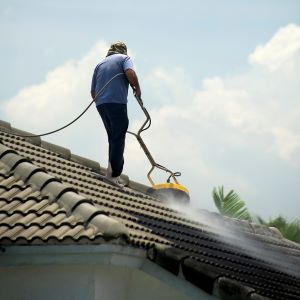 It should go without saying, but if you're climbing on your roof to clean, use extreme caution, and use proper safety procedures. There are a few different ways to remove grime, growth, and sludge from your roof or shingles. Anything growing on your roof can damage it over time if left unkept.
However, it's also important to remember that with asphalt shingles, using pressure that is too high can remove the "grit" that is meant to help protect your roof. Use extreme caution if you consider doing this, and learn how to pressure wash your roof correctly by following the steps in the guide. The high pressure of pulling the trigger can cause you to lose balance if you aren't careful, so if you have any doubts about this, do not try—call a professional instead.
13. Cleaning Gutters and Soffits
Clogged gutters can cause some expensive damages (basement and foundation leaks are costly to fix). And, if they were once white but are now green, there's not a way to make that look good. Restoring and cleaning your gutters is simple and will make your roofline look as sharp as the day the house was built. And while you're cleaning, don't forget to pressure wash your soffits and downspouts as well.
14. Cleaning a Garbage Can or Recycling Bin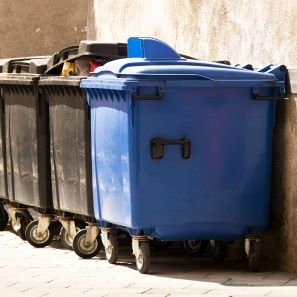 You could use a hose, but you'd also have to dive into the can with a rag or sponge to scrape the gunk away manually. Using a pressure washer makes cleaning a garbage can or recycling bin a breeze. Your children and your garbage collectors will be thankful they stay clean, too.
It's also worth mentioning that garbage cans have gotten much more expensive over the years, and making them last longer by preventing grime from eroding the bottom of your cans is a great way to increase their lifespan.
15. Clean a Barbeque Grill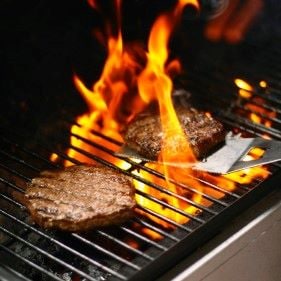 If you grill like an outback enthusiast or like to throw summer backyard BBQs, you're bound to have some blackened crust on your grill plates that a wire brush just can't clean. That's not a problem for a pressure washer. Cleaning a gas or charcoal grill with a power washer will make quick work out of a mundane task that most people don't have the energy to do before or after a long summer of grilling. Just follow the steps in that guide and make sure to disconnect sensitive electrical components before you start cleaning.
16. Cleaning Chairs and Patio Furniture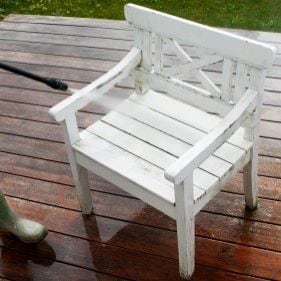 Almost all deck chairs, couches, and other patio furniture are designed to handle rain and light seasonal wear, but remember how nice it was when your white deck chairs were still white and not green and brown? Over time, outdoor furniture loses its luster and can suffer from miscoloring, stains, dirt, and sometimes algae or mold. Cleaning patio furniture with a pressure washer is a simple way to restore the colors and give your furniture an out-of-the-box clean for the second time. 
17. Pressure Washing an Awning
Does your deck, patio, or business front have an awning that's been battered by the seasons? You can completely clean and restore an awning to look factory-new using a pressure washer. This service is so popular that some businesses exclusively offer that simple service for business owners in need. Just be careful if you'll need to use a ladder because a pressure washer can make people stagger backward when the gun is turned on. 
18. Cleaning a Lawn Mower Undercarriage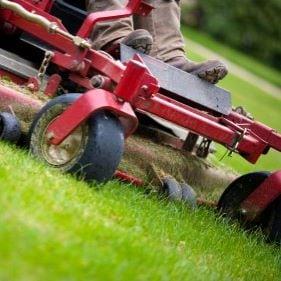 You've probably used a lawnmower when the grass wasn't quite dry and ended up with a caked-on mess of green sludge-like clumps above and around your mower blades. It's not fun to clean, and it doesn't smell too pleasant, either. Fortunately, you can clean your mower's undercarriage in seconds with a power washer. 
If you clean your mower deck on a semi-regular basis, check to make sure that any oil or lubricant used on important parts hasn't been completely removed. It may be beneficial to re-apply the appropriate grease to the areas that are cleaned often. 
19. Cleaning Farming Equipment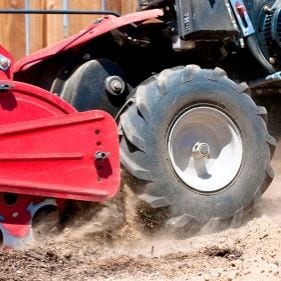 If you're a farmer or own an agricultural business, you're bound to use some pretty large machines to get the job done. Not only do you invest time and work long hours every day of the week, but those large machines were even bigger investments, so it's a good idea to keep them clean to make sure each part is running as it should. At the end of a long day, the last thing you want to do is spend hours cleaning off your equipment. A hot-water power washer can get the job done in a matter of minutes, not hours. Cleaning agricultural equipment is easy and fast with the right pressure washer. 
20. Restore Bird Baths and Fountains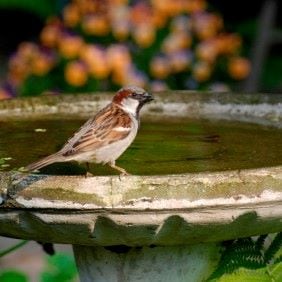 Sure, an old stone birdbath or fountain can look like something out of a history book with the right amount of overgrowth, but you can also make a 100-year-old water feature look like it was chiseled yesterday and shine like it hasn't in years with minimal effort on your part. 
Even large historic landmarks are pressure washed every so often, so it's never a bad idea to restore the historical monuments on your property from time to time. Pressure washing a water feature is not only something anyone can do, but it can add to the aesthetic appeal of your property, too. 
21. Power Washing Your Pool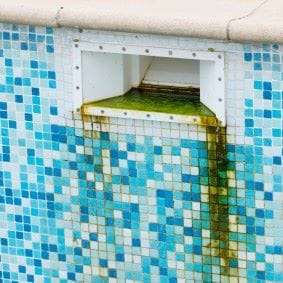 Even the chlorine that cleans your pool can leave a resin-like coating on your walls and pool floor if you let it go for long. Seasonal cleaning and winter storing can also stain a ring around the pool's rim if the cover shifts during winter storage.
Using a pressure washer to clean a pool cuts the job time in half or more if your backup plan was to brush the stains with your pool pole attachment. If you've got a concrete below-ground pool, awesome—you can clean with pressure to your heart's content. However, if you have an above-ground pool, we don't recommend using a pressure washer on vinyl or fiberglass walls simply because they aren't strong enough to withstand high-pressure blasting. 
22. Pressure Washing a Hot Tub
Having a hot tub makes you the envy of your neighbors and a popular hangout host with friends, but if your hot tub is dirty, it can be worse than not having one at all (seriously, just look up biofilm, and you'll understand why it's gross). If you choose to power wash your hot tub, we recommend starting with the lowest-pressure setting and use discretion when cleaning and use the widest-angle spray tip. Don't spend too long spraying the same area, and pre-soak the tub with soap before cleaning. 
23. Power Washing a Boat or Trailer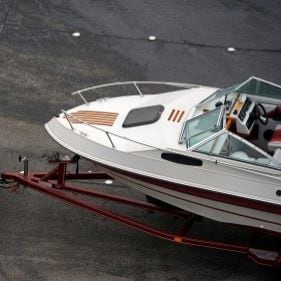 Whether you're a weekend warrior or like to spend weekends on the water, your boat and trailer are necessities for enjoying your favorite getaways. Travel, weather, and road conditions can all have an impact on mudding up your equipment. Power washing a boat or trailer is a simple way to keep your gear clean, road-ready, and keep your shiny driveway-trophies sparkling throughout the summer. You've worked hard to acquire those things, so it's only natural that you'd want to keep them clean and in top condition.
24. Power Washing 4 Wheelers and All-Terrain Vehicles (ATVs)
You bought that quad to play in the mud, but a good mudding-run can easily cake on the machine, the garage floor, and the bed of your truck or trailer. With how portable pressure washers have become, it's never been easier to clean an ATV or Powersport vehicle out in the field or at home in the driveway. It's especially helpful if you've got a portable gas pressure washer to clean up after a weekend mudding trip with friends.
It's worth mentioning that when cleaning power sports equipment, avoid cleaning the engine directly and try to avoid the electrical components and casings as well. Also, don't spend too much time cleaning the same area since some power sport vehicles are not watertight.
25. Graffiti Removal Using a Pressure Washer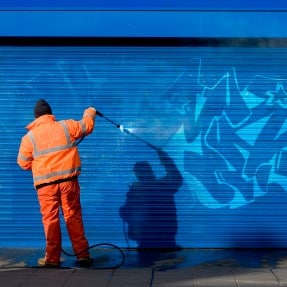 It's a terrible shame that an otherwise colorful artform can turn vile and ugly when it appears on your car, garage door, or other surfaces on your property. If you've been the victim of spray paint vandalism, we feel for you. It's an angry matter to handle, but it's not always necessary to call in a graffiti removal company to clean up the mess. It's cheaper to handle the task yourself—if you're emotionally up for the work, of course. Power washing graffiti is an effective way to clean off spray paint and doesn't cost you more than the water if you already own a pressure washer.
26. Debarking Logs for Firewood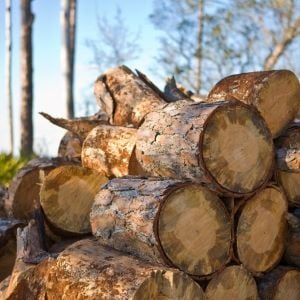 If your inner-lumberjack is itching to chop some wood, rest assured that your pressure washer can help with preparing the firewood, too. The jury is mixed when it comes to debarking logs. However, some fire making experts prefer to debark their firewood for a more consistent burn. Plus, if you debark logs with a pressure washer well before the winter season, you'll enjoy drier wood free of beetles and creepy crawlies that like to hide out and feed on the bark. 
27. Clean Venetian Blinds
Sometimes Venetian blinds (mini-blinds) get a bad reputation for being cheap utility blinds that are hard to clean and are easier to replace. Well, with a little elbow grease, you can restore and clean them to stretch your dollar even further while enjoying like-new results. Learning how to clean mini blinds with a pressure washer is a simple, quick solution for an otherwise frustrating job. Arguably, using a pressure washer is the best way to clean blinds made from metal or plastic. Unless, of course, you'd rather scrub and dust every row one by one instead.
Things You Should Never Pressure Wash
Yes, it's true; although it pains us to say it, there are some things you really shouldn't pressure wash—whether it's due to safety or causing damage to the surfaces. Below is a list of things you shouldn't clean using a pressure washer.
1. Do Not Pressure Wash Electrical Panels
Electricity and water do not mix! Even though electrical panels and meters are protected from rainfall and storms, using a high-pressure water cannon can blast water into cracks, or wiring and cause a lot more damage than it's worth. Not to mention, it isn't safe for you or anyone else.
2. Do Not Power Wash an Air Conditioner
Air conditioners are another electrical appliance that shouldn't be power washed for a few reasons. First, high-pressure washing can damage the metal fins on the unit and restrict flow and shorten its life span. Second, it has sensitive electrical components that are expensive to replace. Imagine not having air conditioning during the dog days of summer because you sprayed and broke a vital part.
3. Do Not Strip Lead Paint with a Pressure Washer
Blasting lead-based paint with a pressure washer can launch lead particulates into the air and can be inhaled by you or those around the area, which is unsafe. It is also mentioned above in another section because it is imperative. Just don't do this.
4. Do Not Pressure Wash People or Animals
Yes, it's obvious, but unfortunately, some people hurt themselves or others every year by being irresponsible with a pressure washer. They are dangerous tools when misused. That high-pressure spray can lacerate arms and legs, slice toes off, blind someone, and, sadly, can harm or kill small animals. Be safe, and do not spray living things with a pressure washer, ever. 
5. Do Not Pressure Wash Windows
If you have single-pane or insulated storm windows, we don't recommend using high-pressure water on glass surfaces. Glass is fragile and can break under high PSI contact, so it's often better to use some elbow grease and a cleaning solution instead. 
6. Do Not Pressure Wash Plants, Flowers, or Gardens
Simply put, high-pressure spraying can destroy plants and splatter soil everywhere. It's best to avoid using a pressure washer for any type of plant or garden watering. 
 Have Questions?

 See Our Pressure Washing FAQs
Was this article helpful?