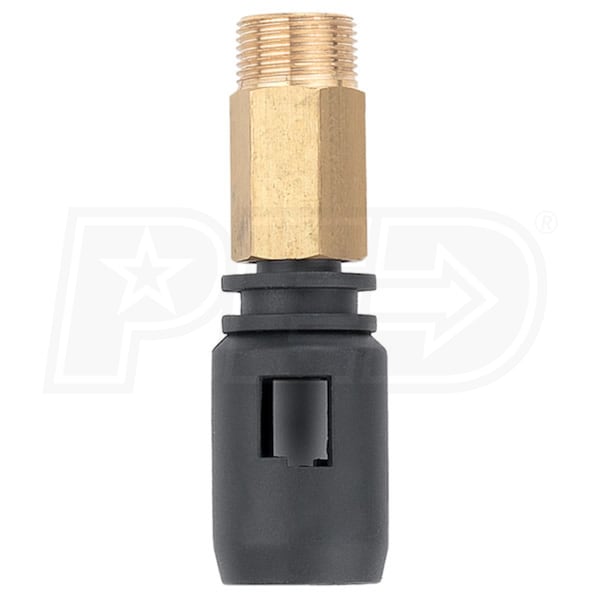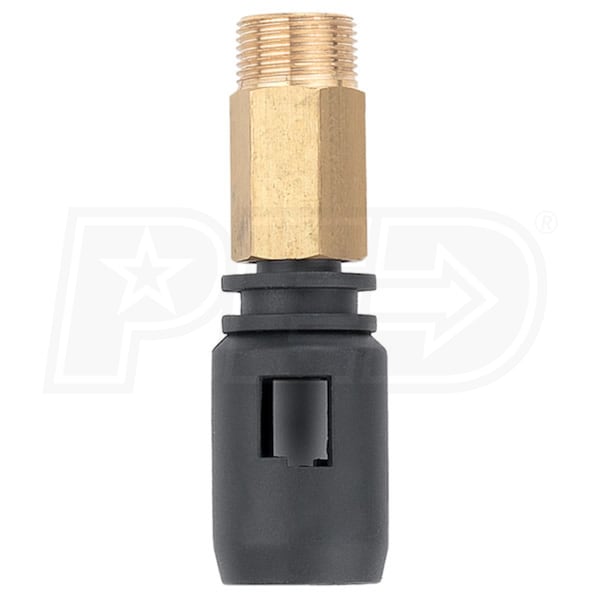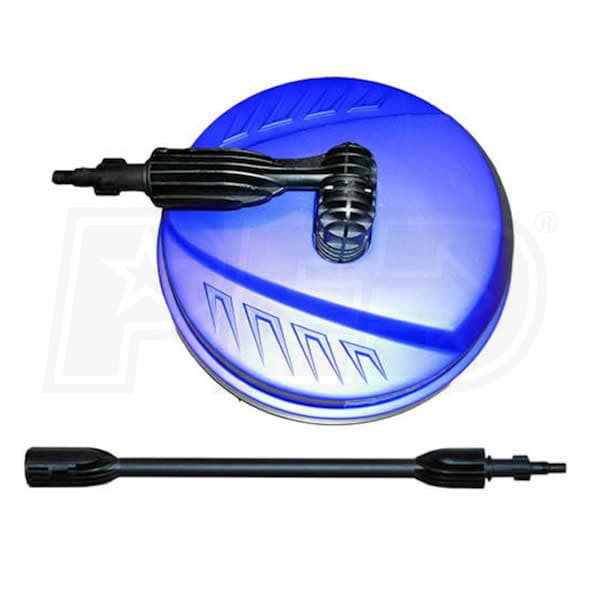 Hover to zoom
1 Of 5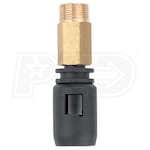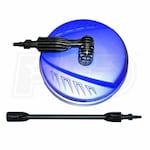 AR Blue Clean 22MM Male to Blue Clean Bayonet Female Adapter
Product Description

Specs

6

Reviews

1

Product Q&A

Recommended Accessories

How-To Articles
Grade

Style

Inflow
22m Threaded (Male)
Outflow
Electric Bayonet (Female)
Inflow
22m Threaded (Male)
Outflow
Electric Bayonet (Female)
Features
Features
AR Blue Clean Adapter

Adapts M22 female accessories to Blue Clean bayonet connector

Recommended For Blue Clean PW40829 Surface Cleaner

Allows surface cleaner to be used with AR390 pressure washer

Will Only Fit AR Blue Clean Pressure Washers

Blue Clean bayonet design is unique to this brand

Other M22F accessories may be adapted with this part

Surface Cleaner & Accessories NOT Included

This adapter is also needed for AR390SS and AR383SS units
Specifications
Accessories
Inflow
22m Threaded (Male)
Outflow
Electric Bayonet (Female)
Overview
Consumer Warranty
90 Days
Product Length
1 5/8 Inch
Product Width
8 1/2 Inches
Product Height
5 1/2 Inches
Grade

Style

Inflow
22m Threaded (Male)
Outflow
Electric Bayonet (Female)
Inflow
22m Threaded (Male)
Outflow
Electric Bayonet (Female)
Features
Features
AR Blue Clean Adapter

Adapts M22 female accessories to Blue Clean bayonet connector

Recommended For Blue Clean PW40829 Surface Cleaner

Allows surface cleaner to be used with AR390 pressure washer

Will Only Fit AR Blue Clean Pressure Washers

Blue Clean bayonet design is unique to this brand

Other M22F accessories may be adapted with this part

Surface Cleaner & Accessories NOT Included

This adapter is also needed for AR390SS and AR383SS units
Specifications
Accessories
Inflow
22m Threaded (Male)
Outflow
Electric Bayonet (Female)
Overview
Consumer Warranty
90 Days
Product Length
1 5/8 Inch
Product Width
8 1/2 Inches
Product Height
5 1/2 Inches
Specifications
Accessories
Inflow
22m Threaded (Male)
Outflow
Electric Bayonet (Female)
Overview
Consumer Warranty
90 Days
Product Length
1 5/8 Inch
Product Width
8 1/2 Inches
Product Height
5 1/2 Inches
Search Product Q&A's
Answered by Jim. the Pressure Washer Expert
Hi ... I have a Karcher rotating brush and want to use it with my Generac power washer. Will this adapter work? If not, which adapter should I use? I also purchased (from PWD) 2 50-foot lengths of hose with 2 General Pump M22 Female Coupler x 1/4" NPT Female Adaptors (D10027) for each end. What adapter should I use to connect them together? Thanks, Ron
Ron Imbimbo
from Connecticut
June 20, 2015
Answer
Blue Clean Bayonet connectors only fit AR Blue Clean electric pressure washers- so this is not an adapter that will work with your Generac power washer.

The Karcher brushes we carry all have bayonet connectors, and are only intended for Karcher's electric units up to 2000 PSI.

The Generac pressure washers we sell are all too powerful for a 2000 PSI-rated brush; we do not recommend using them together- someone could get hurt if/when the brush fails.

The hoses you purchased have 1/4" male NPT threaded connectors, so to connect them together you would need an adapter with 1/4" female NPT threads on both ends. I'm sorry, but we don't carry that adapter at this time, but you should be able to find one on the Internet.

For safety, please be sure that any adapter you use matches the PSI rating of your pressure washer and hoses.




Was this answer helpful?
Yes
0
No
0
Expert Recommended Accessories
Hand Picked By Our Expert Jim
Required Accessories
Add All Required
+
Ask Jim, Our Product Expert, A Question!
*Required Fields
+
Thank You For Submitting Your Question
Your submission has been sent successfully. Please give our experts up to two business days to respond.
Media Gallery
AR Blue Clean 22MM Male to Blue Clean Bayonet Female Adapter